Všetky oči na mne, miestami vyjavené tváre, chvíľa ticha a nejasná odpoveď – takto vyzerala moja prvá hodina angličtiny. Okrem medzier v jazyku sme bojovali aj s nízkym sebavedomím či sebaprezentáciou. Zažila som zopár zúfalých momentov, keď som po veľkom úsilí nedostala žiadnu odpoveď. Teraz však nemyslím na správnu odpoveď, nedostala som žiadnu odpoveď. Deti, ktoré som stretla, boli ustráchané, báli sa chyby či toho, že by vytŕčali z radu. Nechceli nič riskovať a radšej zostali ticho.
Po prelomení prvotných ľadov a obáv začala rásť vzájomná dôvera. Náš vzťah rástol, hanblivosť sa vytratila a mohli sme sa venovať učeniu sa. my všetci.
Deti, ktoré navštevovali centrá v Mekelle a Alitene prežili ťažký život v chudobe. Úlohu rodičov vo väčšine rodín, ktoré som spoznala, zohrávala práve matka. Smutných príbehov slobodných mamičiek bolo viacero. V Etiópii to však znamená, že takáto žena ma len minimálne vyhliadky na druhý pokus, keďže pri zakladaní rodiny sa dáva takmer vždy prednosť mladej a bezdetnej žene.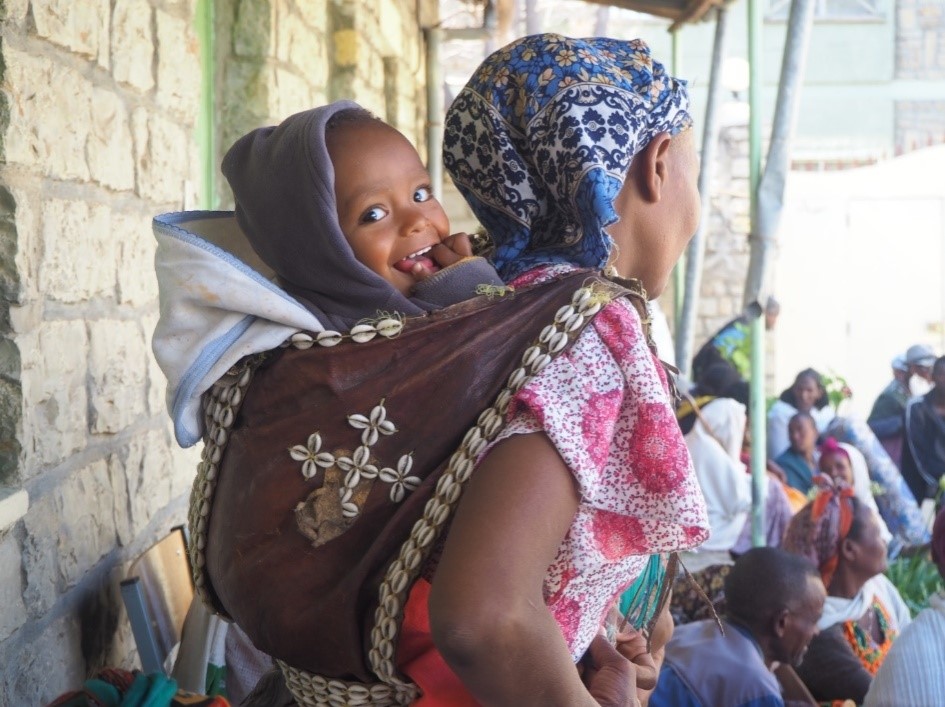 O týchto smutných osudoch je však potrebné hovoriť práve preto, že už dlhé roky sú obrovským problémom. Ich deťom chýba obraz toho, ako by mala fungovať rodina, a tak si svoje vlastné rodiny zakladajú na neistých princípoch. Týmto deťom pomáhalo centrum, v ktorom som pracovala. Hlavým cieľom centra bolo vymaniť deti z pokriveného vzorca rodiny a pomôcť im vymaniť sa z biedy prostredníctvom štúdia a výchovy.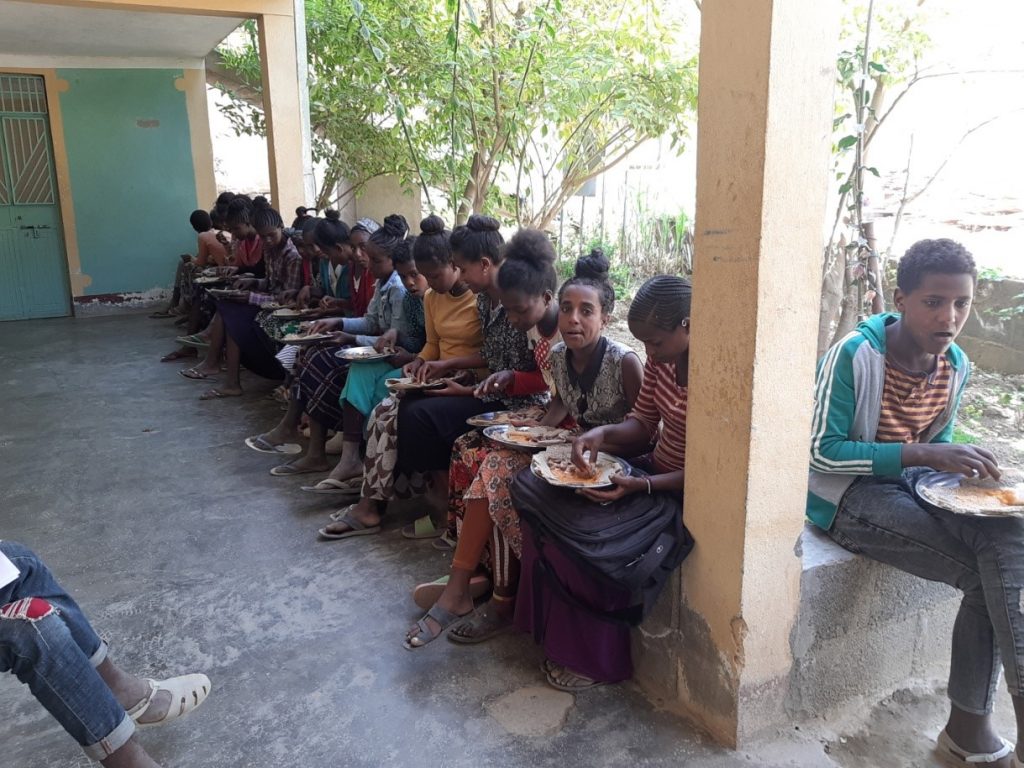 V praxi to fungovalo asi takto: V škole mali deti zabezpečené teplé jedlo, hygienické potreby, sprchy, dokonca aj lekársku starostlivosť v prípade potreby. Ostatne už záviselo od ich snahy, motivácie a vôle. Zmena je ešte len na začiatku a čaká ju dlhá cesta k úspechu, ale pevne dúfam, že svojou prítomnosťou som pomohla viacerým deťom na tejto ceste. Taktiež dúfam, že som tam zanechala aj kúsok seba, svojich názorov či myšlienok. Rovnako tak, ako oni obohatili mňa svojím vnímaním sveta.
Text a foto: Simona Lukovičová
Dobrovoľnícky pobyt u sestier vincentiek v Mekelle a Alitene na severe Etiópie bol realizovaný z prostriedkov SlovakAid.