Po vypuknutí vojenského konfliktu v regióne Tigraj sme sa rozhodli konať a spustili sme verejnú modlitbovú podporu za mier v Etiópii s názvom Sedem minút. Veríme, že 7 minút môže pomôcť nastoliť mier vo vojnou zmietanej krajine. Nastavte si pripomienku v mobile v čase 20:13 – 20:20 a pridajte sa k spoločnej modlitbe. Aj krátka modlitba môže priniesť veľa ovocia.
Načasovanie je v tomto prípade symbolické. V Etiópii sa nový rok začína 11. septembra nášho kalendára. Keďže v krajine neprešli na novú formu počítania rokov od Kristovho narodenia (ako to urobili iné krajiny vo svete), majú vlastný etiópsky kalendár a sú ešte len v roku 2013. Druhý časový údaj symbolizuje aktuálny rok na Slovensku. Preto sa teda modlíme v čase od 20:13 do 20:20.  
Situácia na severe Etiópie je stále vážna
Keď sme koncom októbra písali o úspešnej distribúcii doplnkovej výživy pre mamy, ešte sme nevedeli o prekvapení, ktoré nás o pár dní čakalo. Bola to významná udalosť v rámci humanitárneho projektu, ktorý v oblasti Irob pri hraniciach s Eritreou realizuje Dobrá novina vďaka finančnej podpore SlovakAid.
Irob je totiž veľmi členitá oblasť – pohoria a kopce sa zvažujú do hlbokých roklín. Prístup obyvateľov k základným sociálnym službách je sťažený vzhľadom na ráz oblasti a obrovské vzdialenosti. Na poľnohospodársku činnosť sa využíva iba 1,5 % z celkovej rozlohy oblasti. Preto sa považuje táto oblasť za najviac ohrozenú potravinovou bezpečnosťou.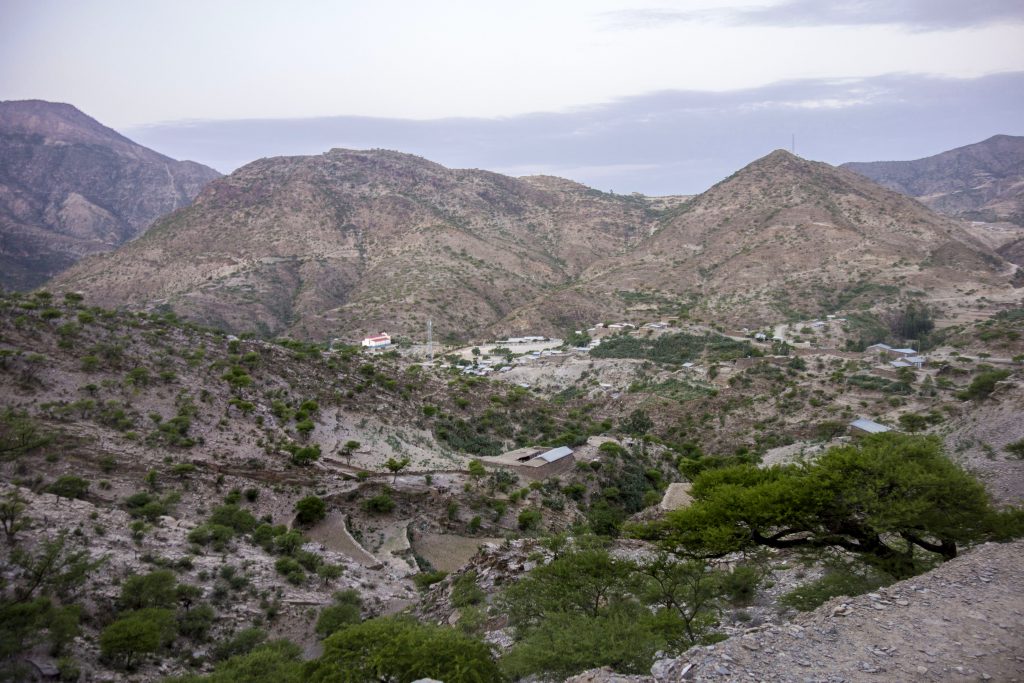 V poslednom telefonáte so sestrami vincentkami sme nielen hodnotili doterajšie aktivity, ale sme sa hlavne pripravovali na posledný mesiac realizácie projektu.
Avšak 4. novembra nás zaskočila veľmi nemilá správa. Etiópsky premiér nariadil vojenskú intervenciu voči tigrajskej regionálnej vláde a začali boje, ktoré sa presúvali zo západu regiónu až na jeho východ. Tigraj zostáva odvtedy stále bez elektrickej energie, internetu, vody a bankových služieb. Situácia sa nezmenila ani po tom, ako federálne vojská po troch týždňoch bojov s miestnymi vojakmi bombardovali a obsadili hlavné mesto regiónu Mekelle. Dobrej novine sa nateraz nedarí spojiť s projektovými partnermi. Situáciu však nepretržite sledujeme a plánujeme ďalšie kroky po obnovení spojenia s partnerom.
Text: Darina Maňurová
Foto: archív partnera
Uverejnené: 8. 12. 2020