Je 14. september a už pár dní kráčame v novom roku 2012. Nie nebojte sa, nezaspala som dobu, to len v Etiópii používajú tradičný kalendár zvaný Ge´ez.
,,Silvestrovskú" noc sme si užili 11.9. so spevom, preskakovaním ohníka (trikrát, neviem prečo ale nebránila som sa Jánošíkovskému pocitu), pálením akýchsi halúzok a sledovaním ostatných ohníkov po celej dedine.
Môžeme to nazvať takým miestnym ohňostrojom, ktorému však nechýbala značná miera sviatočnosti a duševnej prípravy na čosi nové, lepšie. Musím povedať, že oslava nového roka pri príjemných 20°C večer je vcelku čosi úplné iné a aj celkom milé, ale predsa len sneh je sneh.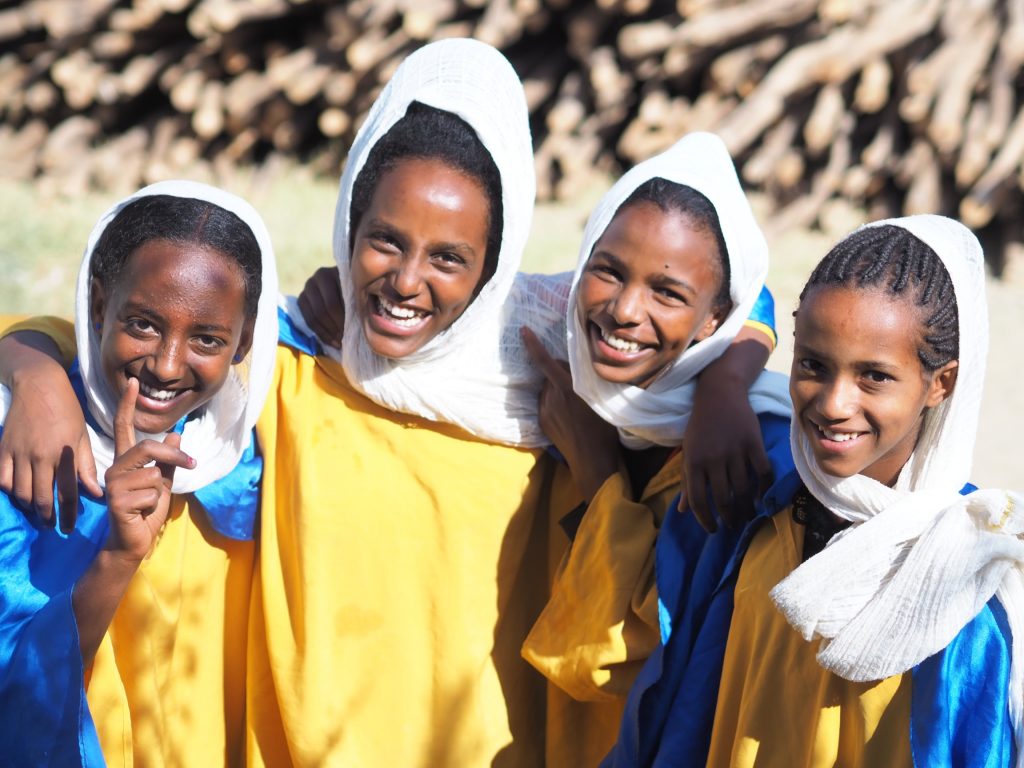 Ach tie vyštípané líčka, krásne hory a kopy snehu mi asi zostanú navždy v hlave a len takýto Silvester bude pre mňa navždy ten pravý.
Po troch dňoch bez elektrickej energie je už našťastie všetko v poriadku a môžem byť online, nabiť si náramkové hodinky či telefón. Ani by som nebola povedala, že život bez elektriny je taký skeptický a bežná vec ako budík môže byť problém, keďže ho mám iba v mobile.
Jedlo v chladničke sa pomaly pri tomto teple kazilo a večerná sprcha v studenej vode a bez elektriny nabrala nový rozmer. Svoje dve baterky si teraz vážim a milujem nadovšetko, bez nich by som bola skutočne stratená. Potešil nás dážď a tak som mala ideálnu príležitosť na čítanie kníh. Zhltla som Malého princa, ktorého som prečítala po 70-krát. Ďalej pokračujem s knihou Ženy, ktoré behali s vlkmi. Zatiaľ sa mi veľmi páči, že mám čas zastať a uvažovať a potom znova pracovať a chcieť dať zo seba to najlepšie, lebo tu to naozaj potrebujú. Každý jeden kút tejto krajiny potrebuje dobrých ľudí, ktorí Etiópiu pozdvihnú, aby nikto nehladoval a netrpel.
Je mi hrozne smutno, keď upravujem dokumenty a reporty o aktuálnom stave a čítam, aké problémy tu zachovala vojna s Eritreou a ako musia žiť predovšetkým ženy, ako trpia a umierajú. Kvôli hanbe a beznádeji.
Pochybiť sa jednoducho neodporúča, otehotnieť a ostať slobodnou matkou je hanba na celý život a častá príčina následnej izolácie. Mnohí veria, že mať dieťa s postihnutím je chybou matky a preto sa otec mnohokrát rozhodne rodinu opustiť.
Verím však, že takýto postoj sa osvetou a vzdelávaním postupne mení a spoločnosť sa posunie ďalej. Vidím úsmev a nádej, no riešenia sú často ďaleko a nedosiahnuteľné. A tak chcem okrem skutkov konkrétnej pomoci šíriť toleranciu a porozumenie.
Text a foto: Alexandra Biľanská
Dobrovoľnícky pobyt u sestier vincentiek v Mekelle a Alitene na severe Etiópie bol realizovaný z prostriedkov SlovakAid.