Dnes je 9. septembra 2019 a tieto riadky píšem z Aliteny z centra, kde sa učia mladé ženy kaderníckemu remeslu. Nahrievajú kovové kulmy nad ohňom a tými vyrovnávajú vlasy svojim zákazníčkam.
Všetko je tu iné. Zmyslom tohto učilišťa je pomáhať mladým ženám k lepšej budúcnosti. Aby sa mali lepšie a nestali sa obeťami obchodovania s ľuďmi v snahe nájsť si prácu v zahraničí.
"Život so zručnosťami je požehnaný život", ako zvyknú hovoriť.
Cesta do Aliteny bola vcelku dlhá, no keď sme sa dostali viac na sever, nemohla som spustiť oči zo všetkých tých hôr a masívov. Pomaly sa vo mne začína ozývať vnútro, ktoré je nalomené. Včera ma úplne zničila informácia, že miesto, kde bývam nemá teplú vodu, záchod sa nesplachuje ale treba ho ,,zalievať" vodou z kade, no šokujúcim zistením bolo, že sa toaletný papier nevhadzuje do záchoda ale pekne ,,ukladá" do plastového koša hneď vedľa.
Až dnes som si však uvedomila ako mi chýba to, čo som mala predtým. Moja práca v Bratislave ma občas nudila a nechcelo sa mi do nej. Mala som ju však nadovšetko rada. Páčil sa mi aj môj zabehnutý spôsob života.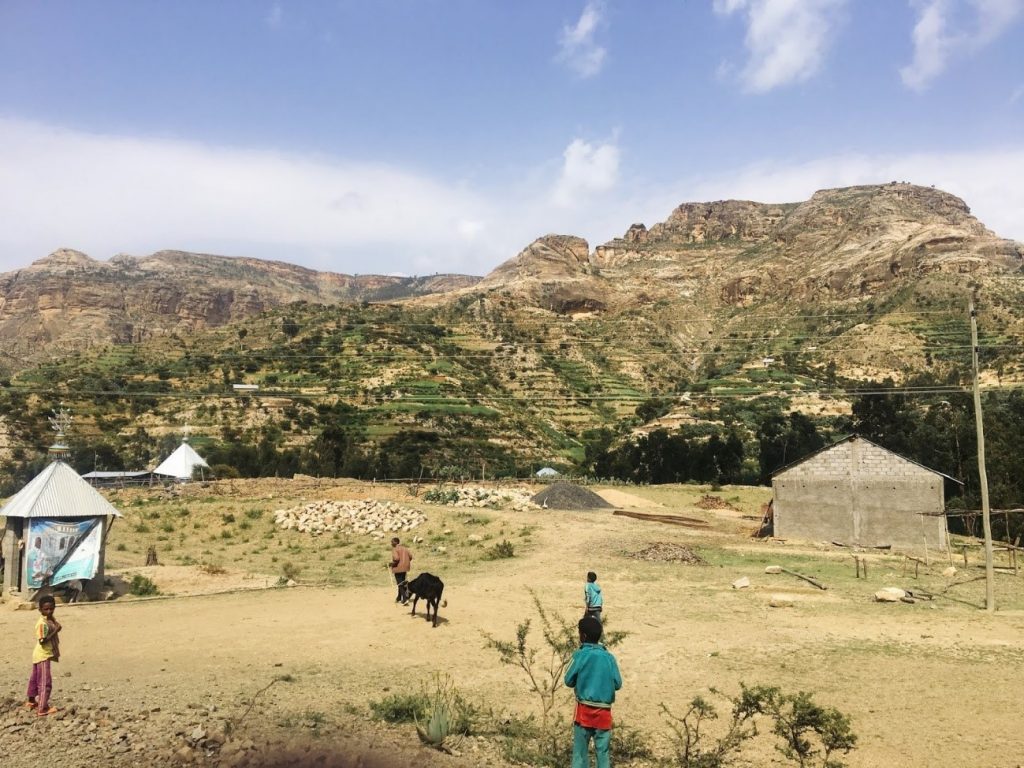 Práve ma vyrušilo jedlo malé dievčatko, tak trošku odbočím od témy. Detičky sa tu zo mňa naozaj tešia a beriem to ako veľkú zodpovednosť vymyslieť im nejaký program. Nepovažujem sa za osobu, ktorá sa rada hrá s deťmi. Radšej by som s nimi trávila čas pri vzdelávaní, no možno to v sebe nájdem. Veď o tom to celé je, o prekonávaní sa, o nachádzaní samej seba, o službe. Ktovie, čo tu ešte objavím, no viem, že je vo mne viac ako som si doteraz myslela.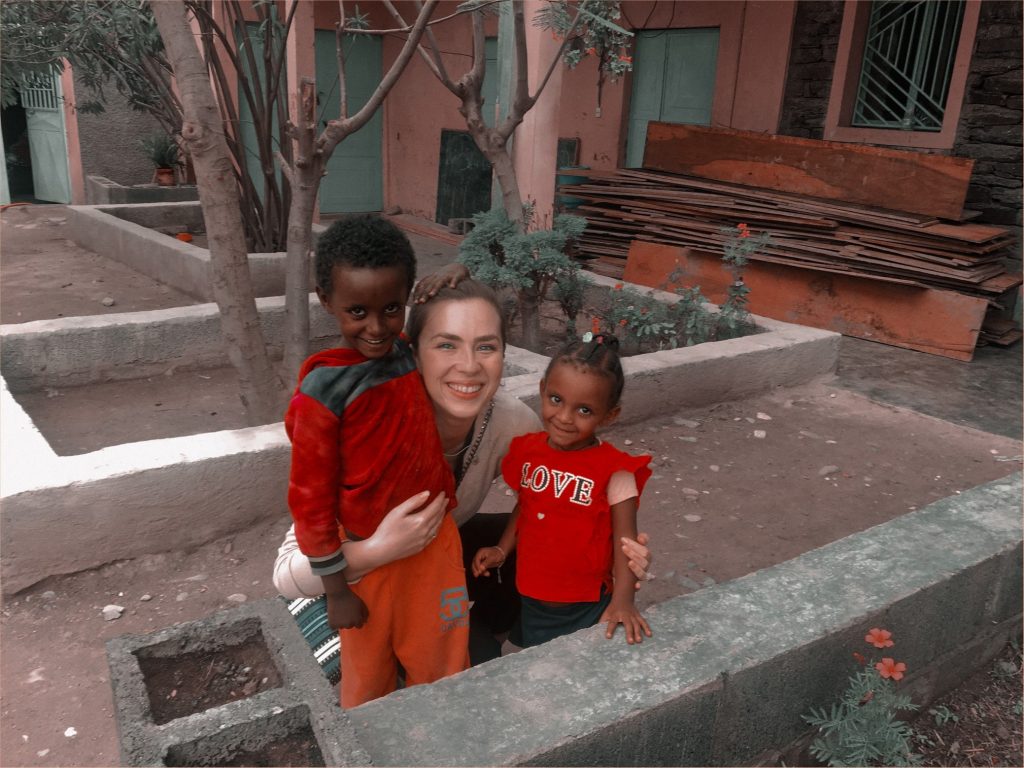 Ale aby som sa vrátila k téme, to čo mi chýba. Chýba mi môj život, tá bezstarostnosť, možno ten zvyk, no chýba mi aj čosi viac. A to viac momentálne neviem pomenovať. Prejavuje sa to však ako taká diera v srdci, moja vlastná čierna diera, z ktorej neviem získať informáciu o tom, čo bolo kedysi na jej mieste. Bojím sa však, že ten objav uskutočním vďaka tomuto miestu. Možno by bolo lepšie, ak by som na to nikdy neprišla. A takto si tu teda žijem.
Dnes večer po práci som si pri pohľade na ľudí, ktorí si pomáhajú pri vykladaní vecí z auta a detí hrajúcich sa so stonkami trávy vravela, že sa chyba možno nestala, že možno toto je ten správny spôsob života, že všetka tá infraštruktúra, technika, nové autá, trendy šaty, najnovšie mobily, či najrýchlejšie vlaky sveta nás možno oberajú práve o toto. O takéto maličkosti života, o pomoc, radosť, pokoj, priateľstvo a život.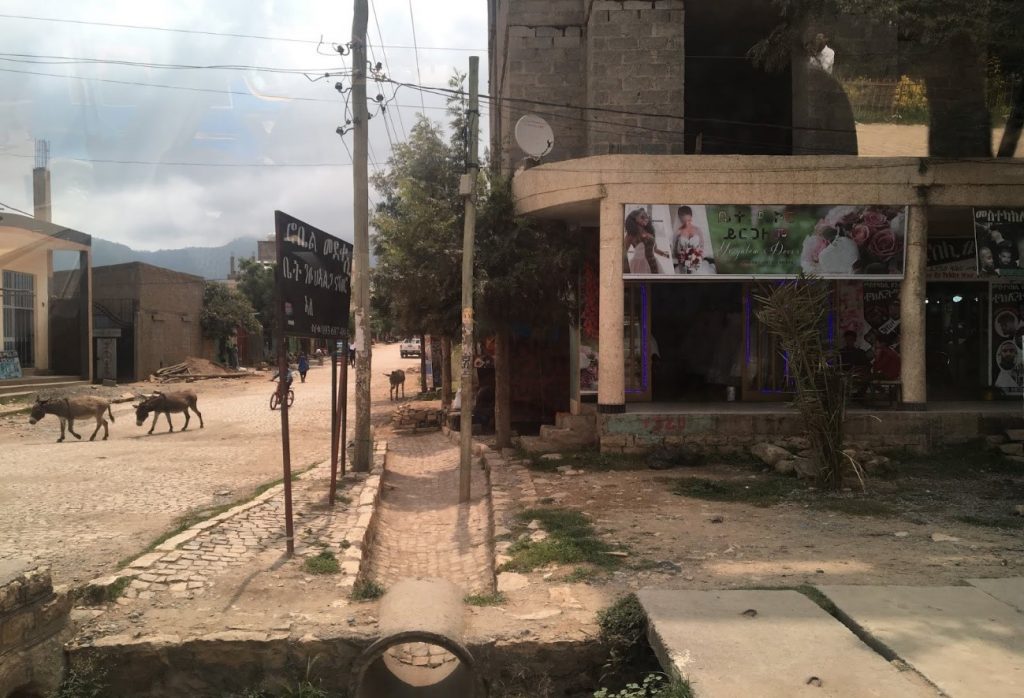 O chvíľu bude 19. hod., čas večere. Pre mňa signál, že je načase, aby som sa šla von popasovať so sršňami, použiť miestnu toaletu a dať aj tú osviežujúcu sprchu, sadla za stôl so sestrami a pochutnala si na avokáde, injere a širu, tradičnom menu v oblasti Aliteny. Výber tu nie je veľký. Ach, kde sú jabĺčka, banány, uhorky či paradajky?
Text a foto: Alexandra Biľanská
Dobrovoľnícky pobyt u sestier vincentiek v Mekelle a Alitene na severe Etiópie bol realizovaný z prostriedkov SlovakAid
Nasledujúci 2. diel