O dobrovoľníctve v Afrike som rozmýšľala už dlhú dobu. Toto leto som nabrala odvahu a vydala sa na dobrodružstvo do Ugandy a prežila tam leto nabité zážitkami.
Tri mesiace som pôsobila v centre pre deti s rôznym druhom postihnutia Providence Home (Dom prozreteľnosti) v mestečku Nkokonjeru na juhu Ugandy.

Aj vďaka blízkemu Viktóriinmu jazeru je to nádherná zelená oblasť plná banánovníkov a iných ovocných stromov. Častokrát som vravela, že po návrate na Slovensko mi bude chýbať toľko zelene a veruže som si na betónové mesto musela nejakú chvíľu opäť zvykať.

Do centra som sa vydala s určitými očakávaniami, predstavami o Ugande, o ľuďoch, ktoré sa ale počas pobytu úplne zmenili.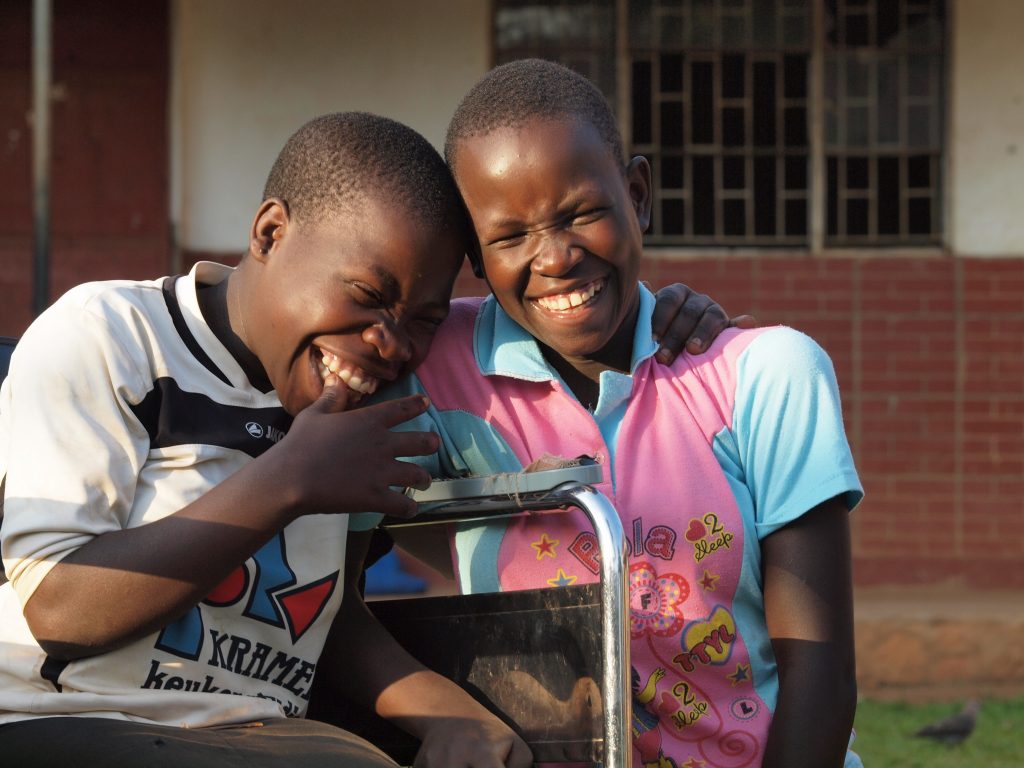 Práca s deťmi, aj keď majú rôzne stupne postihnutia bola krásna a nesmierne obohacujúca. Veľakrát ma dojala ich neskutočná bezprostrednosť a schopnosť oceniť to, čo som pre nich robila aj v najmenších maličkostiach. Keď sme spolu niečo maľovali, vyrábali, mali z toho veľkú radosť a bolo krásne vidieť, ako sú hrdý na seba, že niečo zvládli.

Hneď sa ma pýtali či si to môžu zavesiť do triedy, a tak naša trieda bola čoskoro ozdobená rôznymi výtvormi. Obdivovala som aj ich schopnosť si navzájom pomáhať, a to čo dokázali aj so svojimi hendikepmi.
Naskytli sa mi krásne pohľady, napríklad ako sa tri deti na vozíčku navzájom tlačia, alebo ako hlucho-slepý chlapec dokáže nakrájať zeleninu či umyť okná. Deti ma naučili veľmi veľa, vážiť si maličkosti, nebrať nič za samozrejmé a plno iných vecí, na ktoré by mi ani tento priestor nestačil, ak by som ich chcela všetky vymenovať.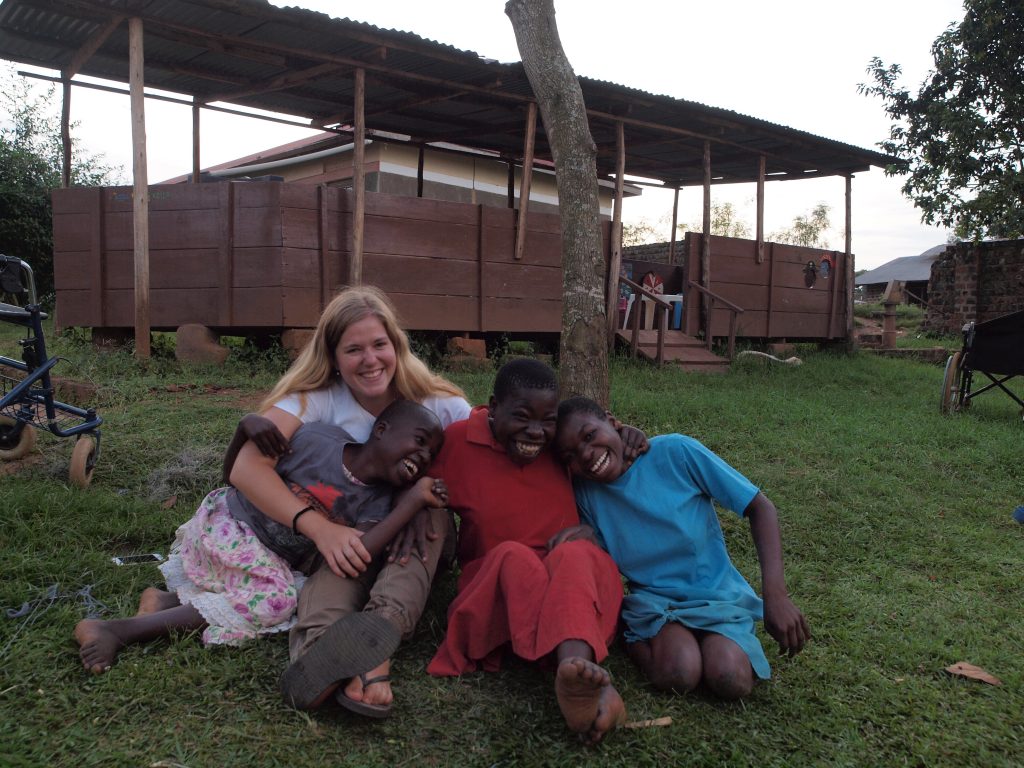 Počas pobytu som veľa rozmýšľala, čo pre deti môžem urobiť. Avšak zistila som, že to, čo deti najviac potrebujú je objatie a láska. A to som im mohla dať. A nech je to akékoľvek klišé, skutočne sa mi to všetko dvojnásobne vrátilo.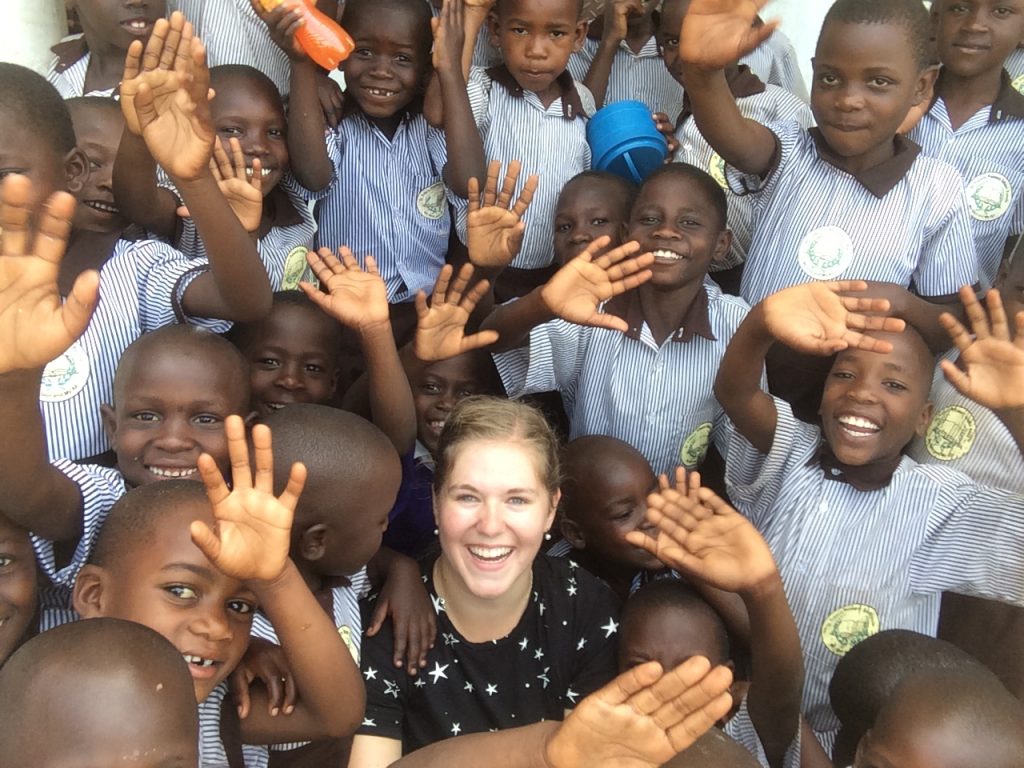 Som rada, že som mohla vidieť, ako peniaze z Dobrej noviny konkrétne pomáhajú. Počas môjho pobytu sa okrem iného pre centrum, práve z týchto zdrojov, kúpilo nové auto, do ktorého vedia naložiť aj deti na vozíkoch, a preto už pre nich nebude problém dostať sa napríklad do nemocnice.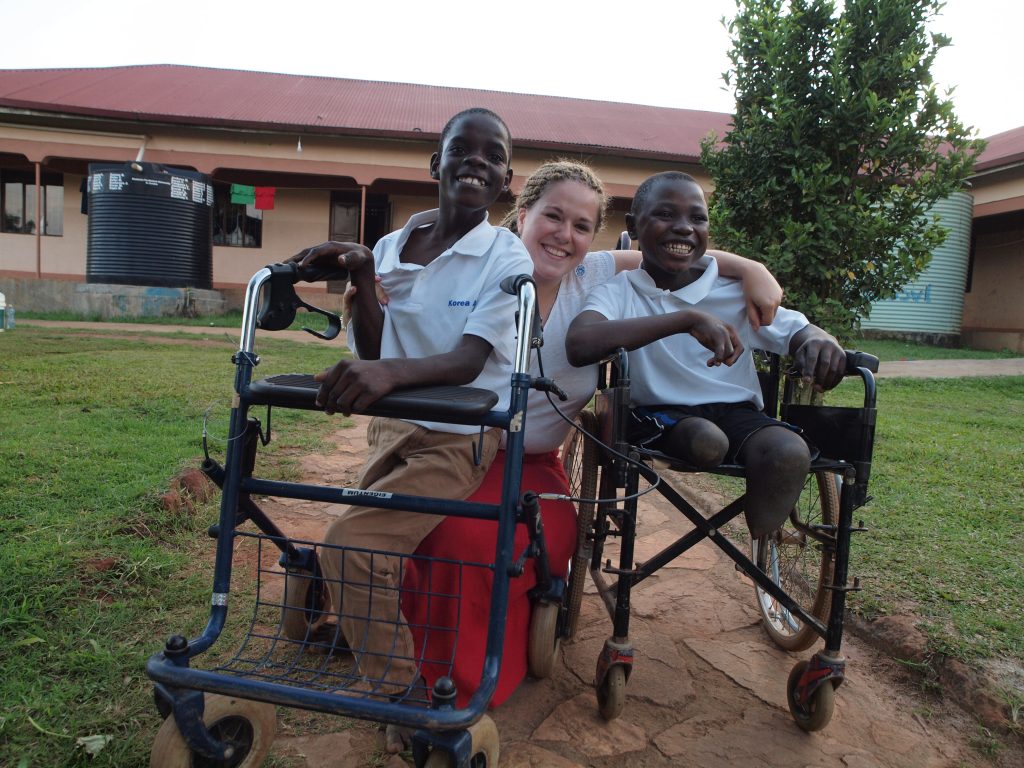 Som veľmi vďačná, že som tento dobrovoľnícky pobyt mohla absolvovať, pretože mi otvoril nové obzory a dal mi iný pohľad. Bola to skúsenosť, z ktorej budem čerpať ešte veľmi veľmi dlho.

Dobrovoľnícky projekt finančne podporil SlovakAid.