Prelom rokov 2019/2020 už tradične patril koledovaniu v Ríme. V jubilejnom 25. ročníku Dobrej noviny koledníci z Jakubian, okres Stará Ľubovňa, vyprosovali počas novoročnej svätej omše so Svätým Otcom požehnanie pre nás všetkých. Zároveň sami boli nositeľmi požehnania pre významné návštevy v Ríme a vo Vatikáne.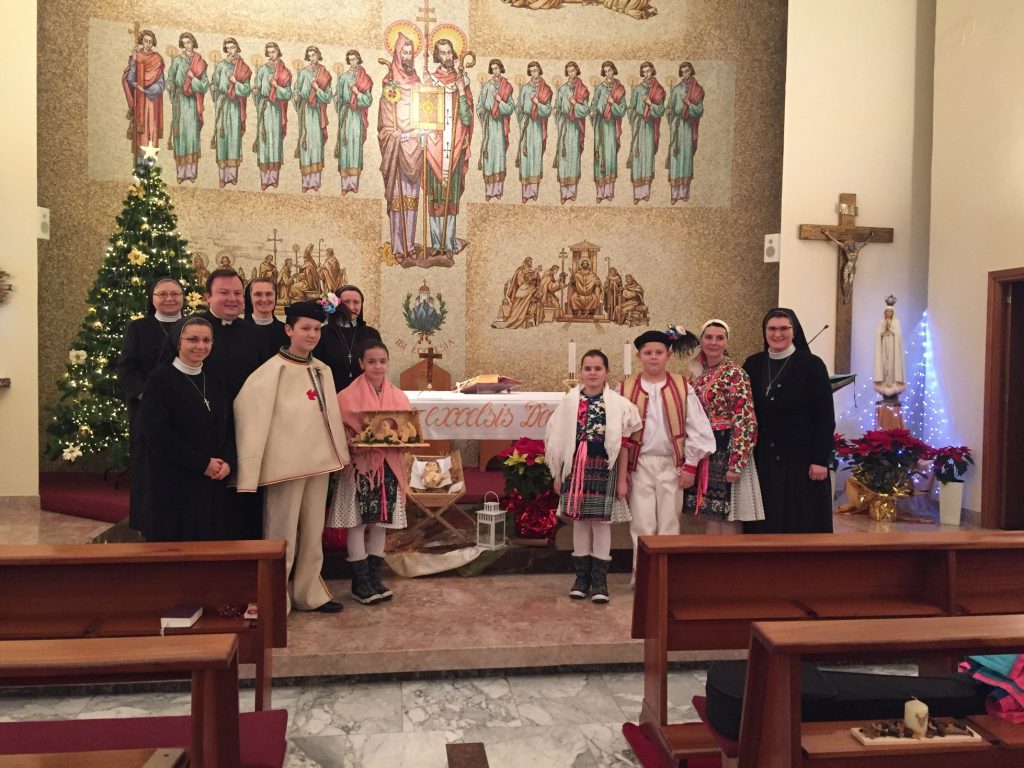 Prvé kolednícke vinše odzneli v priestoroch Pápežského slovenského kolégia svätého Cyrila a Metoda pre slovenských kňazov a rehoľné sestry žijúcich v Ríme. Atmosféra bola veľmi priateľská aj počas spoločnej večere a debatách o zvyklostiach z Jakubian.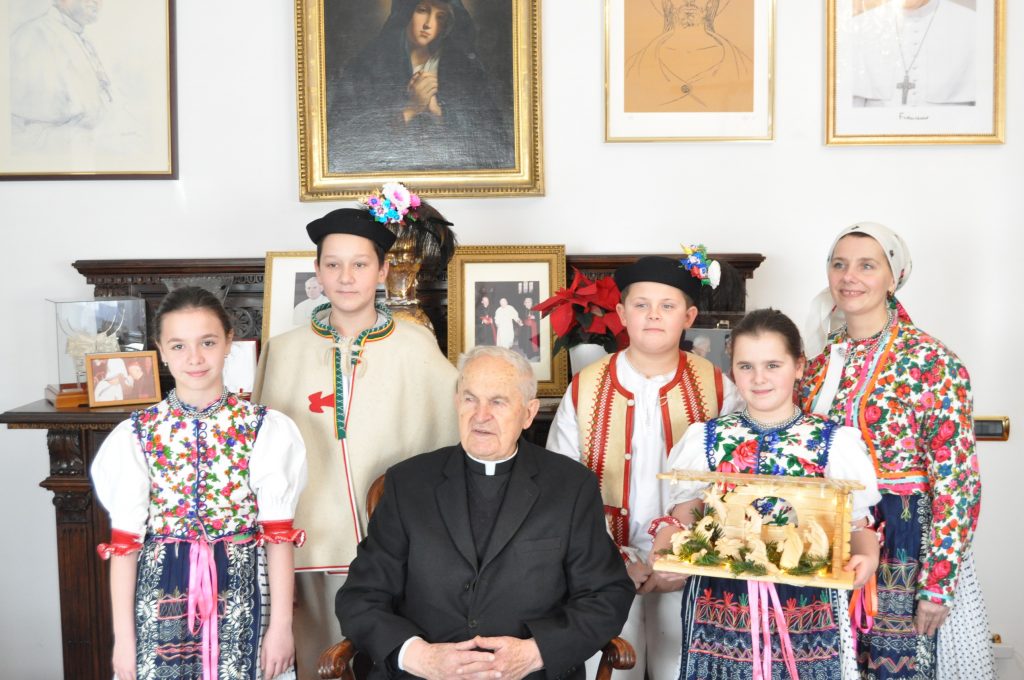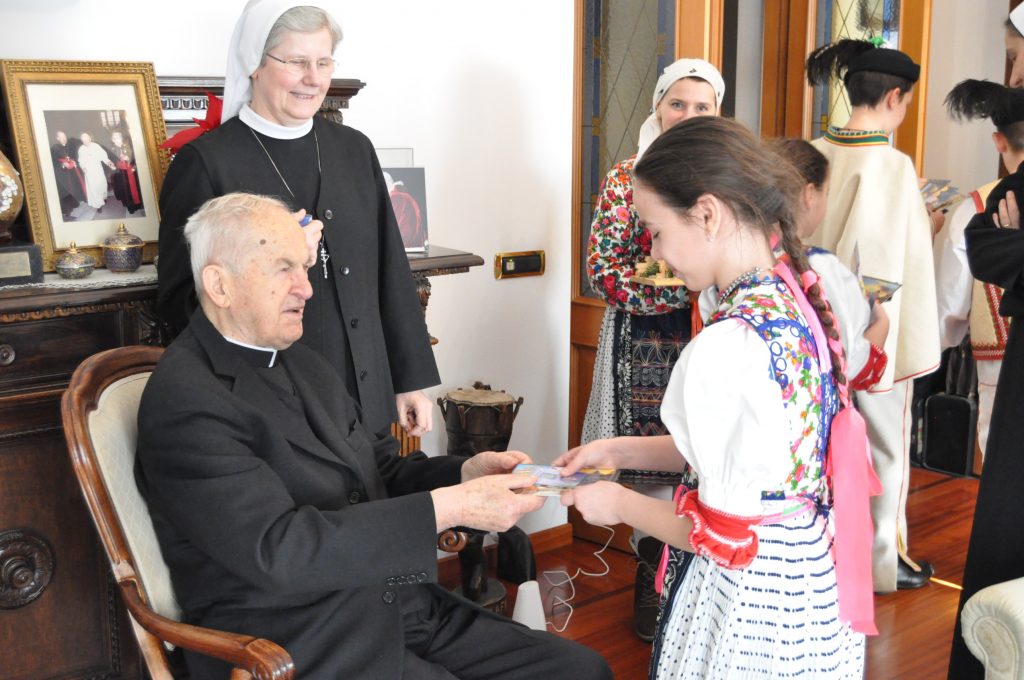 Druhý deň v Ríme bol náročný na aktivity, ale zato plný nezabudnuteľných chvíľ. Hneď ráno kolednícka skupinka navštívila otca kardinála Jozefa Tomka. Ten si s radosťou zaspieval viaceré piesne z východného Slovenska. Rozhovory boli plné úprimnej zvedavosti a otázok o ťažiskovom regióne tohto ročníka Dobrej noviny – Turkane, ktorú sám otec kardinál navštívil niekoľkokrát.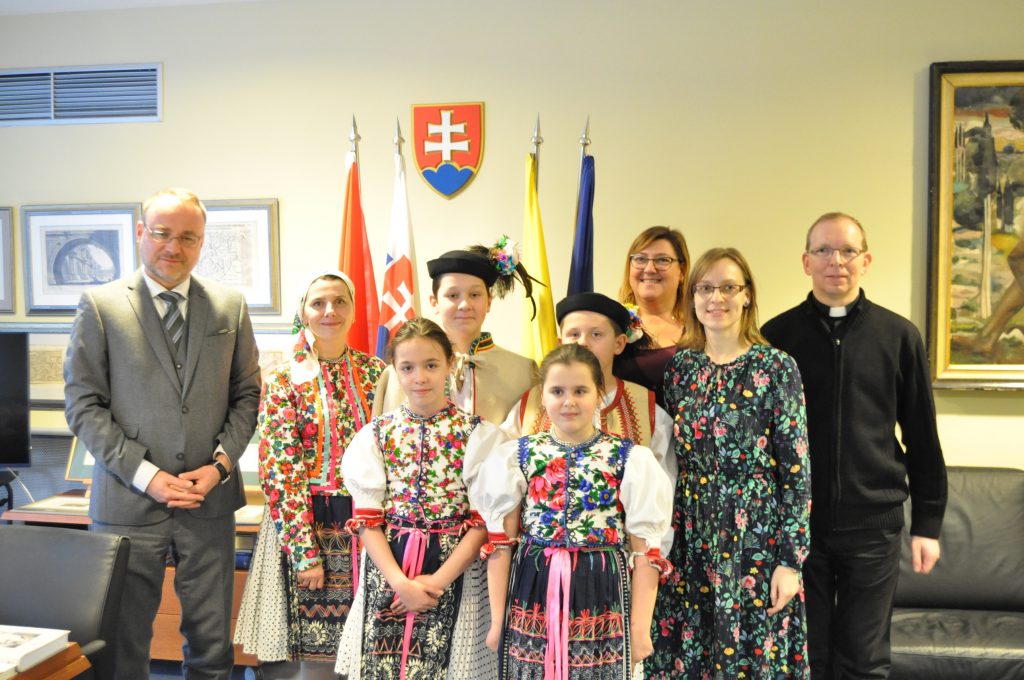 Ďalej kroky Kristínky, Miriamky, Adama, Radka a pani Vaľkovej smerovali na Slovenské veľvyslanectvo pri Svätej Stolici. Pošťastilo sa nám koledovať ako pre pána veľvyslanca, tak i pre jeho prvú tajomníčku, pani Filadelfiovú, a ostatných zamestnancov veľvyslanectva. Okrem občerstvenia a priateľských slov nám pán veľvyslanec ukázal priestory veľvyslanectva a pozval na koledy zase o rok.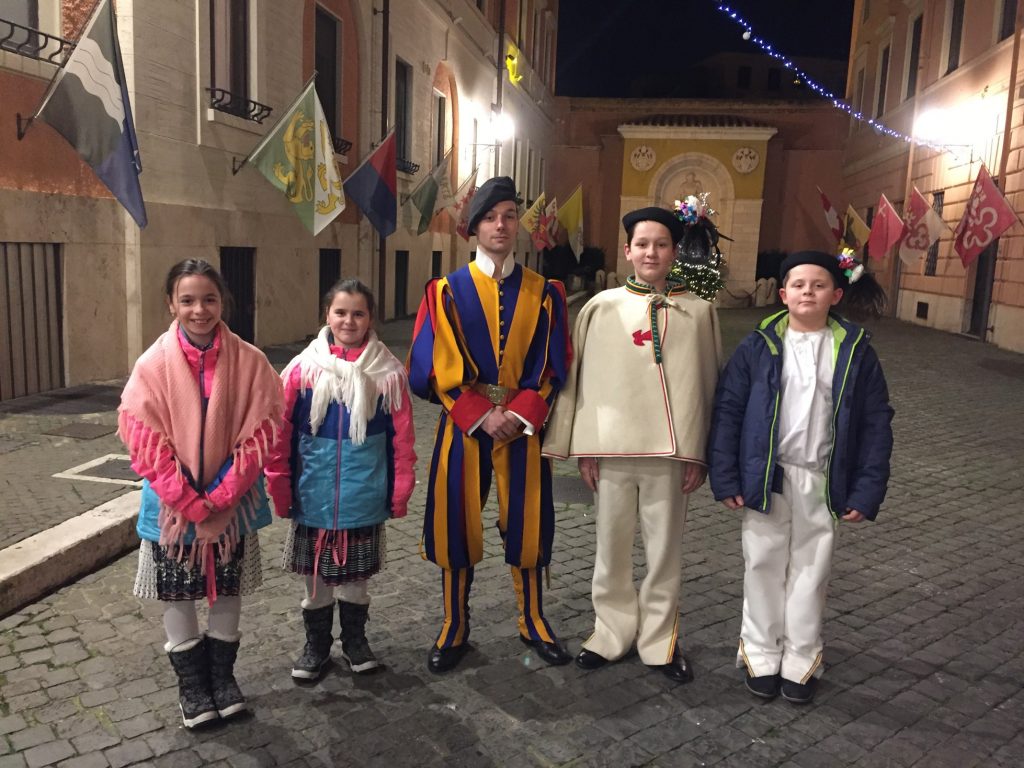 Záver dňa patril stretnutiu koledníckych skupiniek z Nemecka, Rakúska, Švajčiarska a Južného Tirolska u Švajčiarskej gardy. Jakubianski koledníci svojím vystúpením urobili Slovensku viac než dobré meno.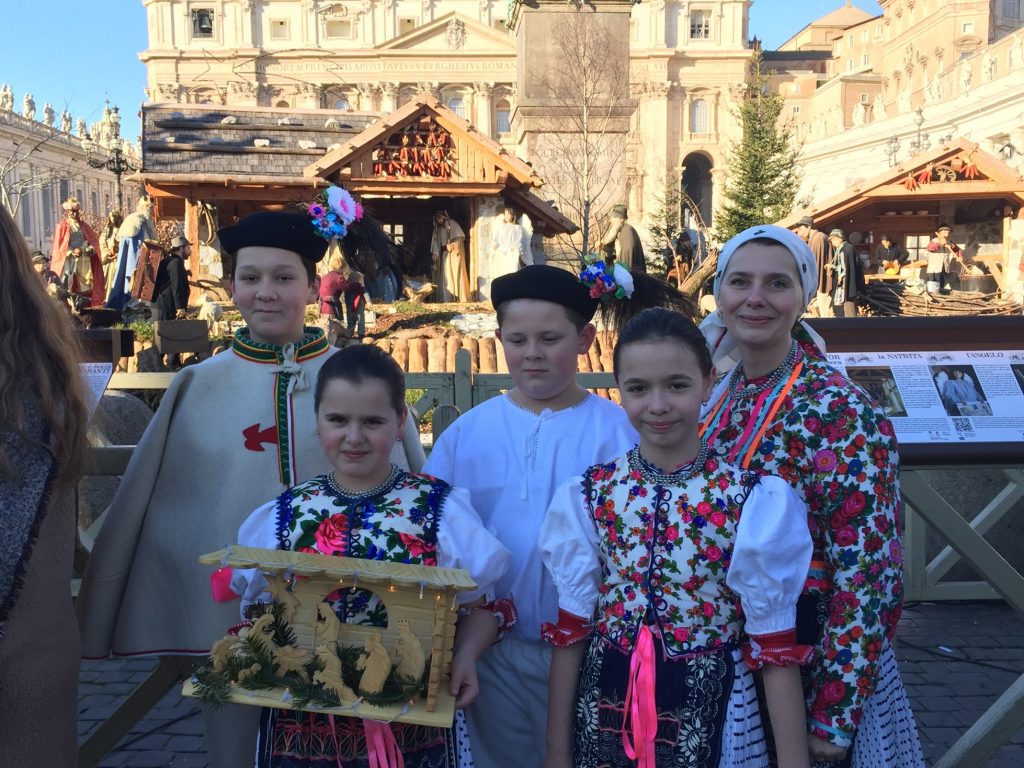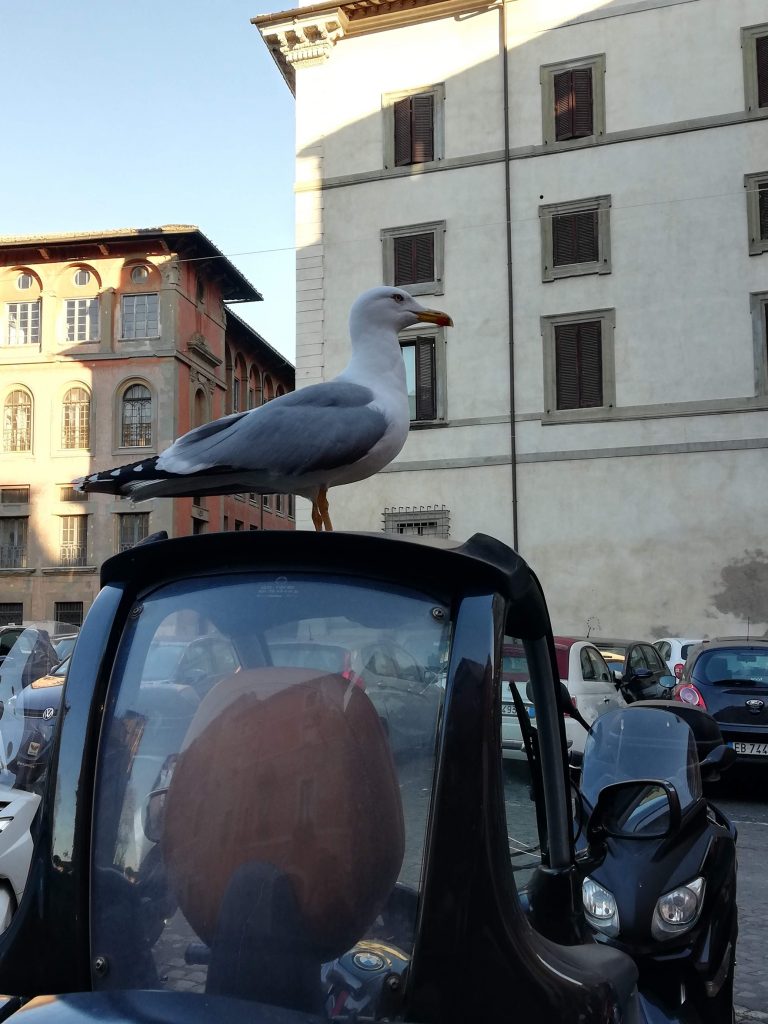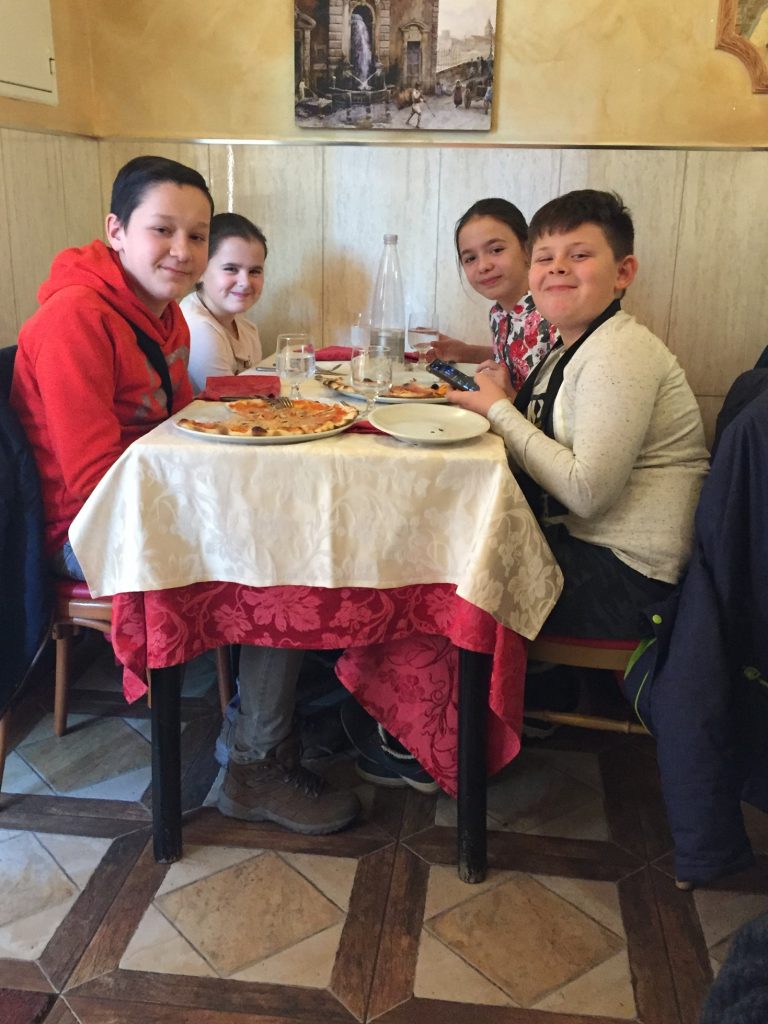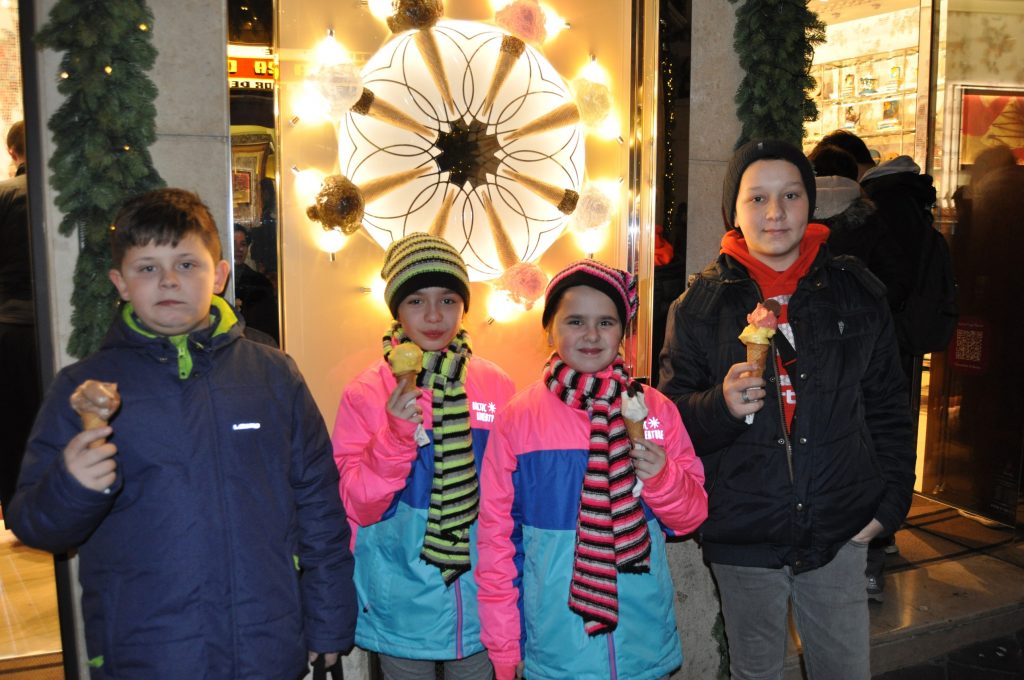 Po ťažkej práci príde odmena. Pre Jakubiancov to bolo v podobe prechádzky po Ríme vedenej otcom Jánom Viglašom, vicerektorom kňazského seminára v Nitre. Ten svojím entuziasmom i vedomosťami nakazil celú skupinu, ktorá stihla v silvestrovský deň vidieť skoro celé mesto v plnej kráse. No a po toľkom kráčaní si deti i dospelí zaslúžili trochu radosti: pravú taliansku pizzu a zmrzlinu.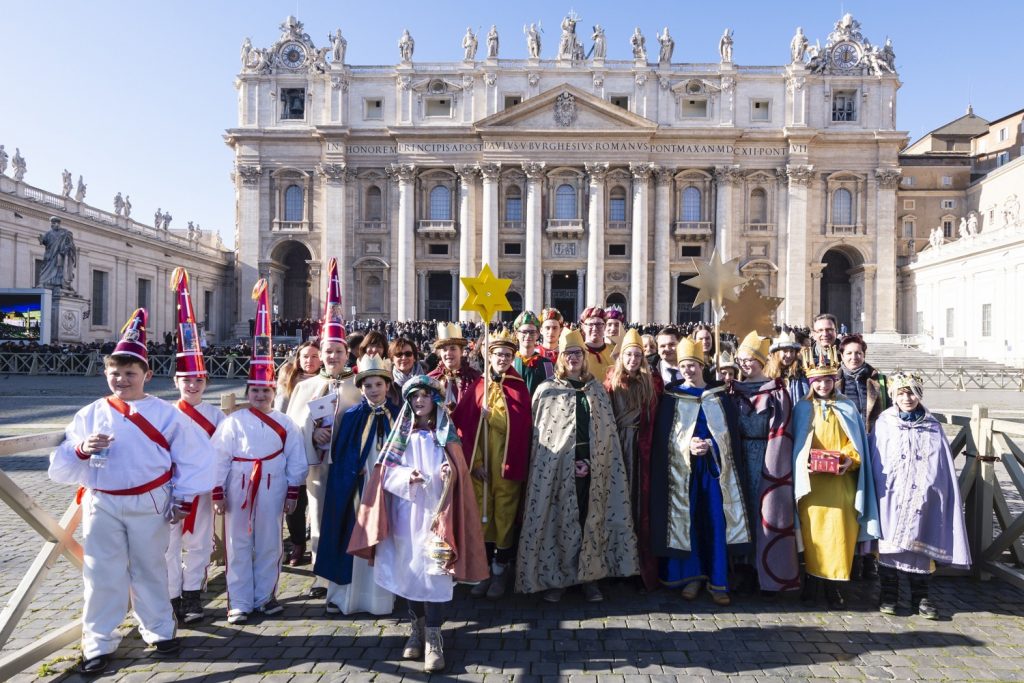 Témou 25. ročníka Dobrej noviny je požehnanie. To špeciálne vnímali jakubianski koledníci počas novoročnej svätej omše so Svätým Otcom. Tento rok bol totiž ešte o čosi viac výnimočný. Koledník Adam spolu s Piou a Sophiou z Nemecka niesol obetné dary priamo Svätému Otcovi. Reprezentoval tým všetkých koledníkov zapojených do Dobrej noviny. Oblečený mal tradičný kolednícky odev z Jakubian a na hlave trojkráľovú "čakolu" určenú postavám Troch kráľov. Počas svätej omše asistoval aj náš slovenský bohoslovec Jožko Mikuláš, ktorý slovenských koledníkov taktiež doprevádzal.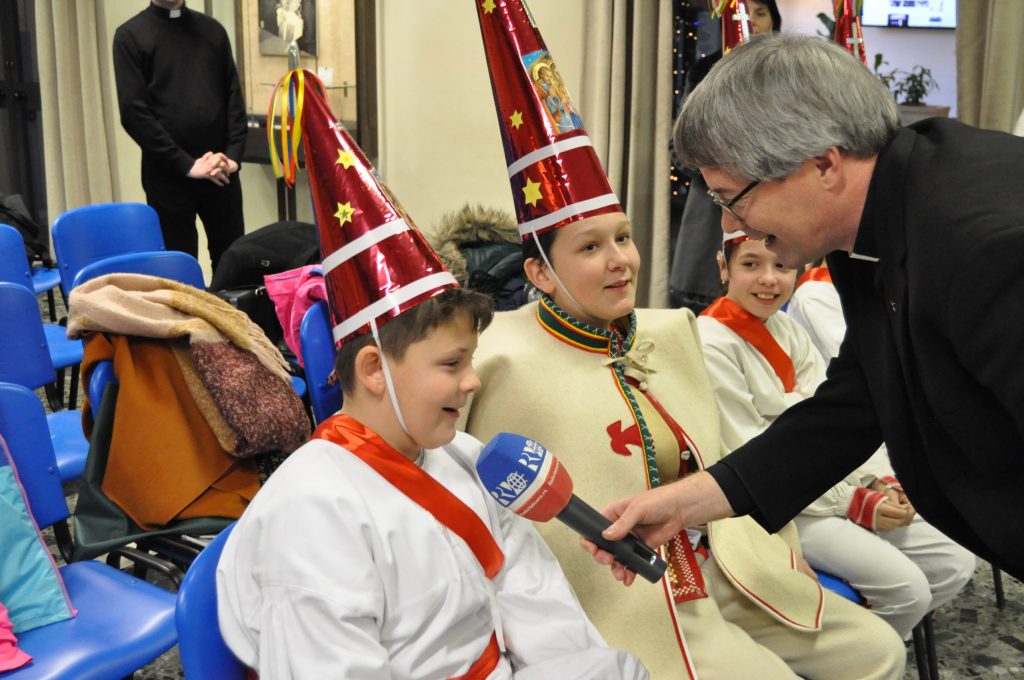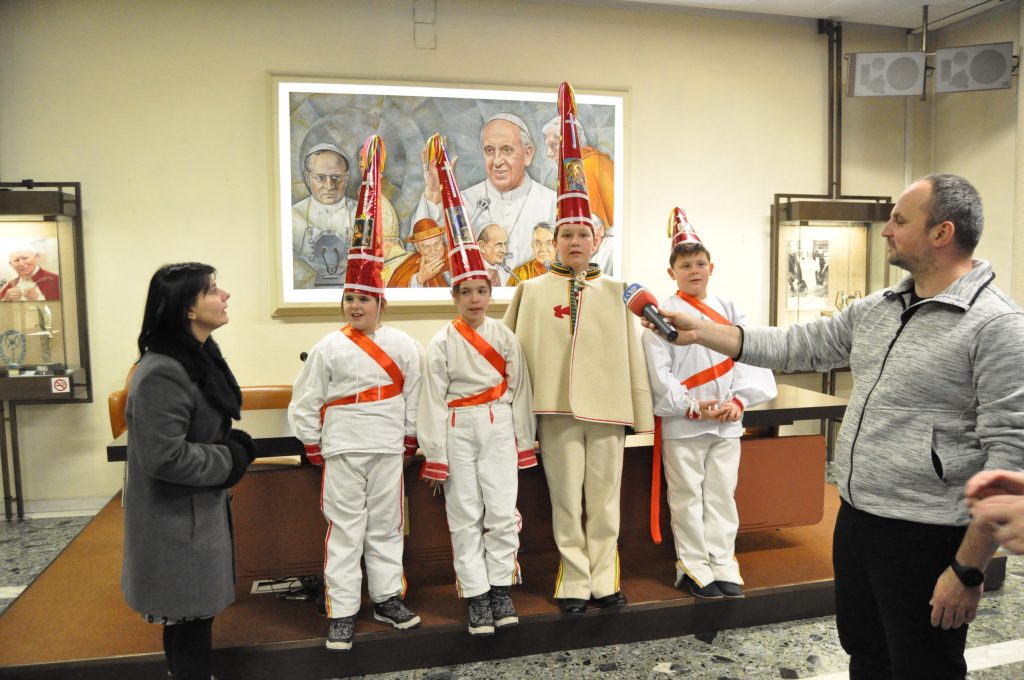 Záver slovenskej výpravy v Ríme sa už ťažko vie predstaviť bez koledovania vo Vatikánskom rozhlase. Otec Jozef Bartkovjak deti srdečne privítal i poriadne vyspovedal a na oplátku mu jakubianski koledníci krásne zaspievali aj zavinšovali. Ich piesne tak mohli znieť cez Rádio Lumen na celom Slovensku.
Viac si môžete vypočuť a dočítať sa v článku Nový rok vo Vatikáne spestrili slovenskí koledníci Dobrej noviny.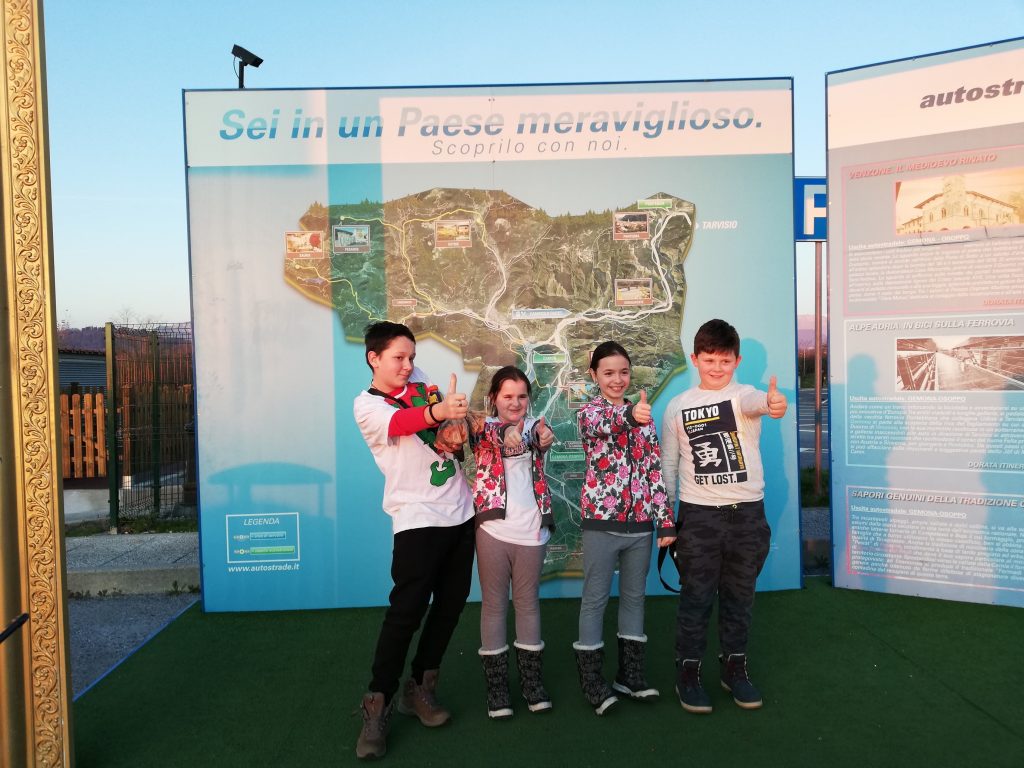 Veríme, že tento požehnaný zážitok, ostane v pamäti Jakubiancov ešte po dlhé roky. V nás určite.
Pripravila Lucia Jantošovičová
Snímky: archív DN a Cristian Gennari pre Kindermissionswerk (5 fotografií s koledníkmi zo zahraničia)