Púť koledníkov začala už 28.12.2017 predpoludním, keďže "a od Prešova" do Bratislavy je to kus cesty. Podhoranskú posádku tvorili Lenka Briškárová, Tadeáš Ficko, Marek Gajdoš, Annamária Maňkošová a sprevádzajúca osoba Katarína Gajdošová. V Bratislave sa k nim pripojili Darina Maňurová a Lucia Molnárová zo Strediska eRka. Jozef Repko a Michal Martinka z badinského seminára doplnili posádku ako vodiči a duchovná podpora.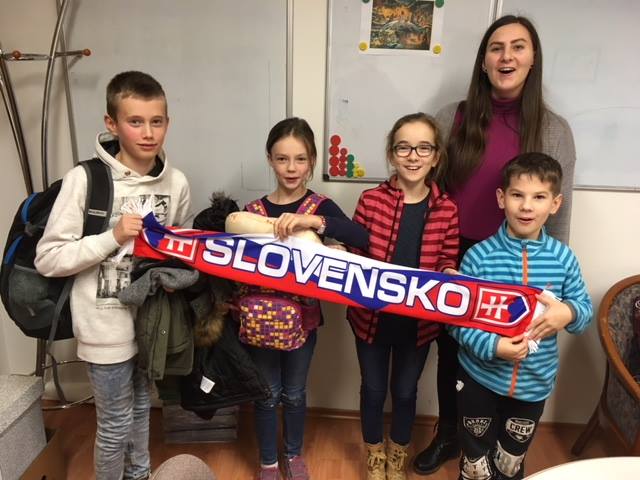 Po nočnej ceste a rannom príchode mali koledníci čas na oddych a zoznámenie sa s Rímom. Po sv. omši ich prvé kroky viedli na Námestie sv. Petra a k jasličkám. V betlehemskom výjave, ktorý tento rok pochádza od Neapola, sú zobrazené rôzne skutky milosrdenstva. Zastavenie pri betleheme bolo o to viac symbolickejšie, keďže koledníci sú tiež malými apoštolmi milosrdenstva.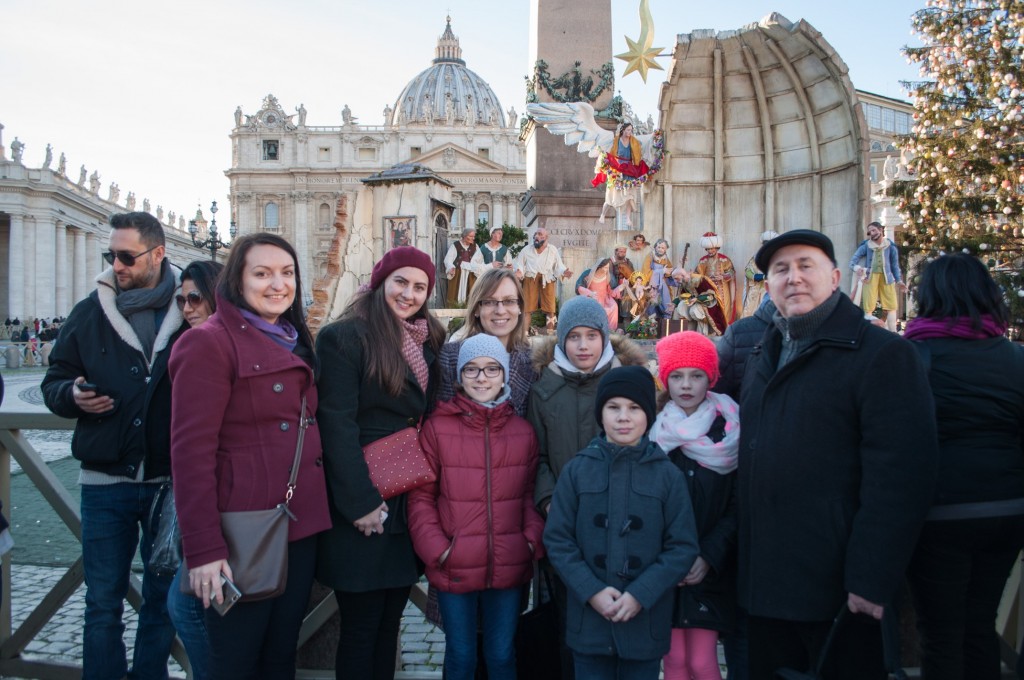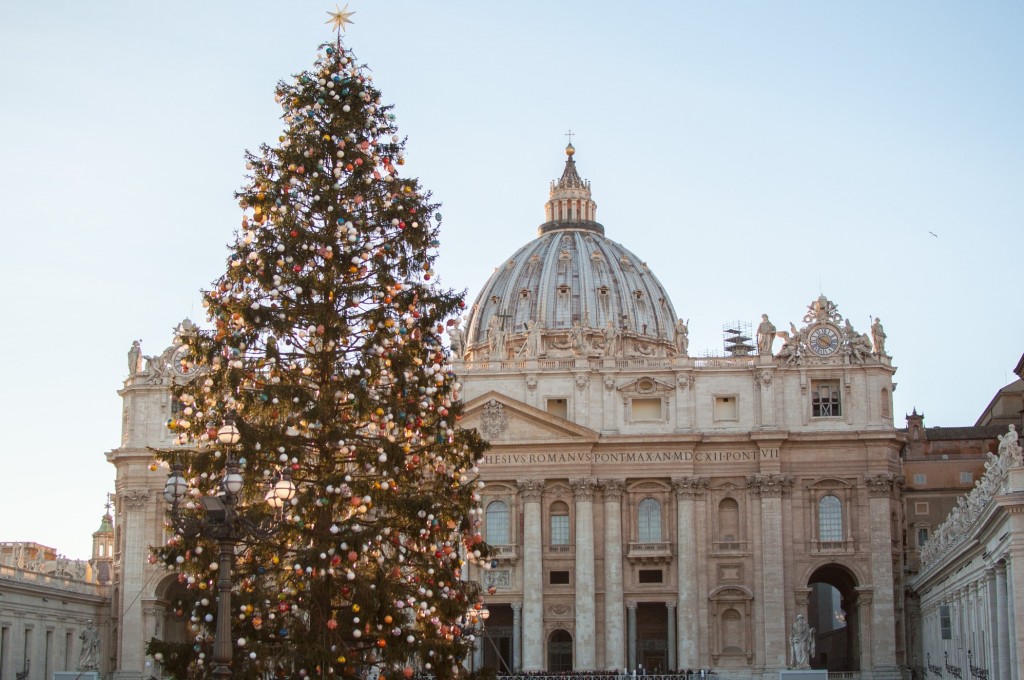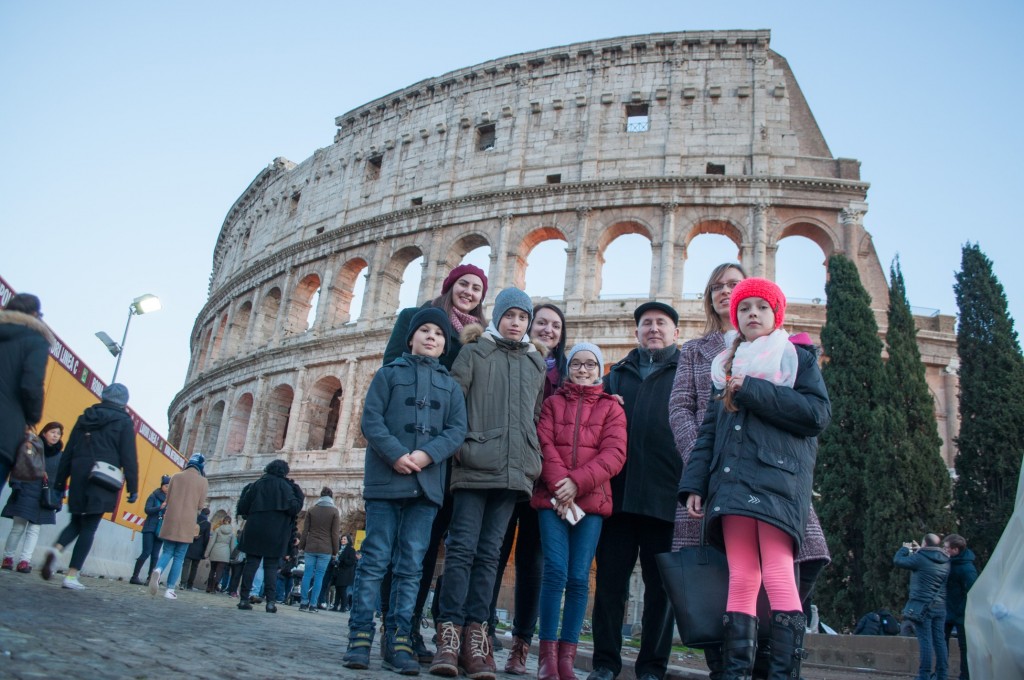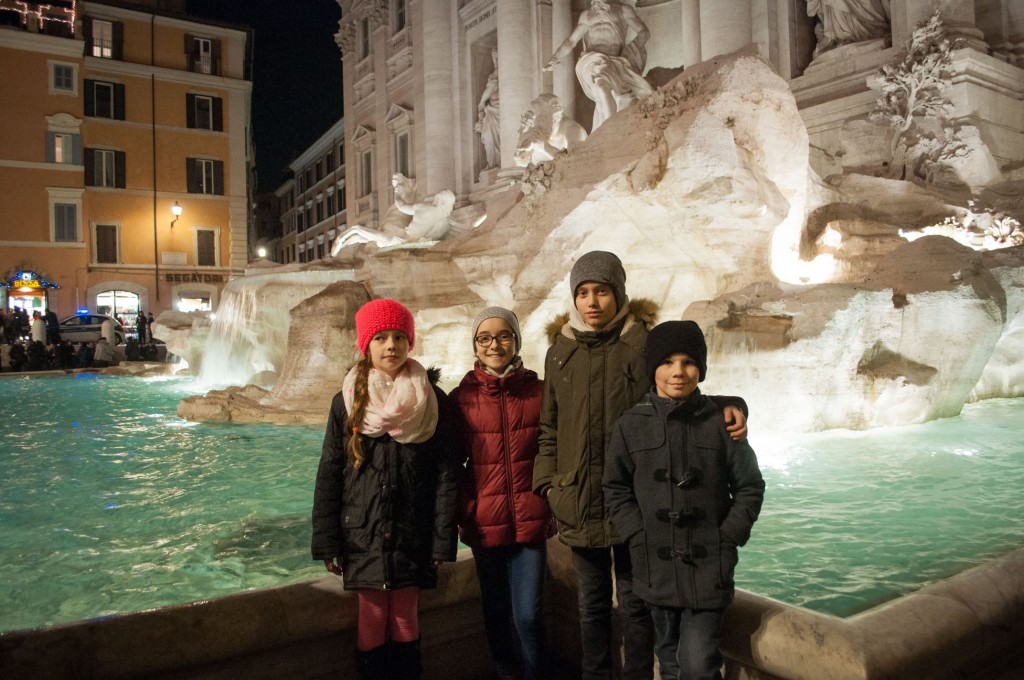 Na ďalší deň ráno bol čas vymeniť svoje bežné oblečenie za krásne farebné kroje, keďže skupinu čakali vzácne stretnutia.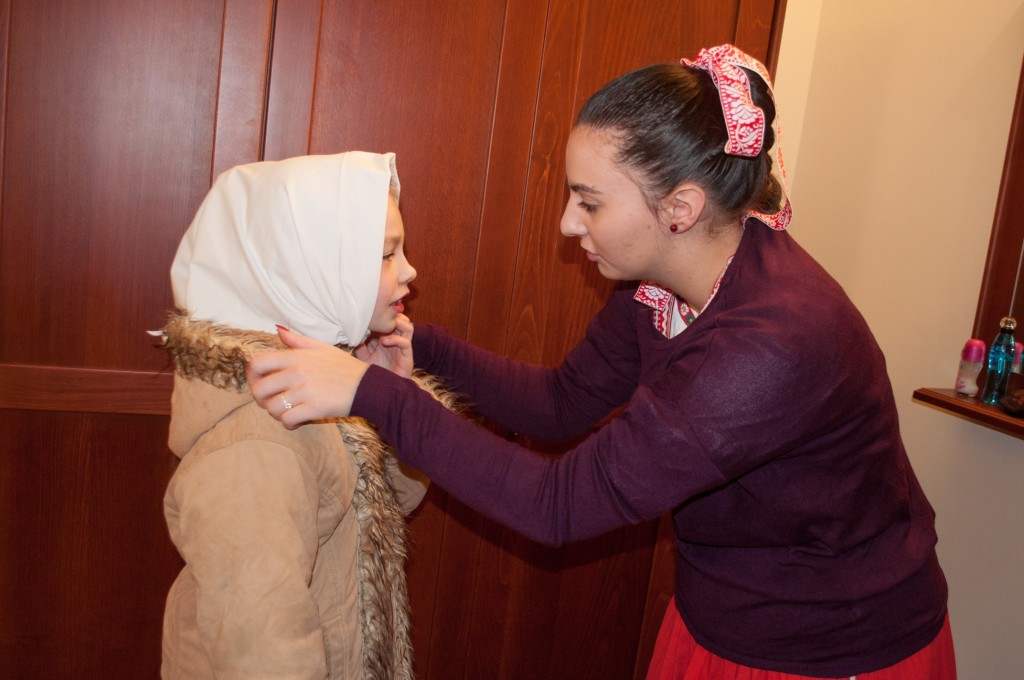 Na ceste k životu znie téma 23. ročníka Dobrej noviny, v rámci ktorej spoznávame príbeh etiópskej mamy Ababy s dcérkou Weini. S Etiópiou bol spätý výnimočný hosť, o. biskup Tesfaselassie Medhin Fessuh, ktorý v decembri navštívil Slovensko. A s touto krajinou súvisela i prvá návšteva koledníkov. V rámci vatikánskych záhrad zavítali na pôdu Etiópskeho kolégia, kde sa oboznámili s jeho činnosťou, miestnymi kňazmi a priniesli dobrú novinu v podobe spevu a vinšov.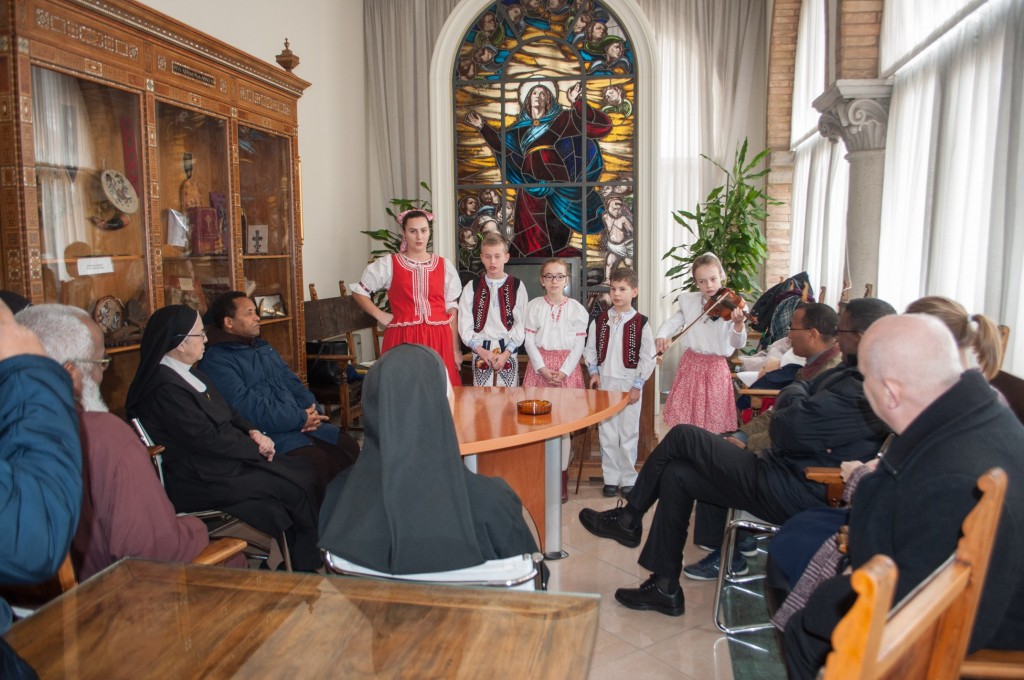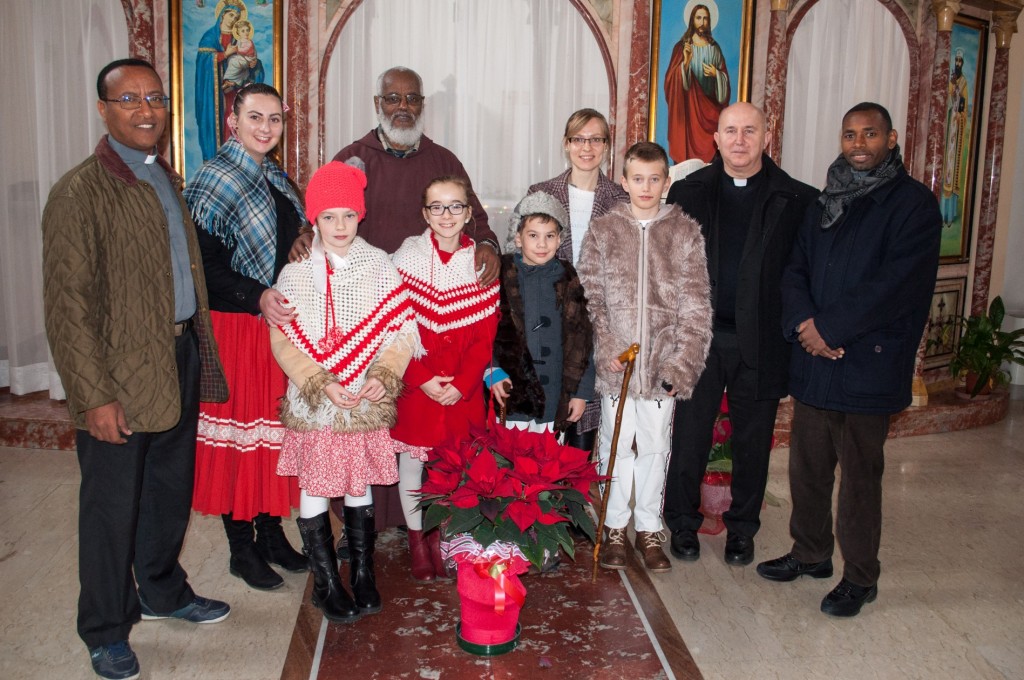 Kupola Chrámu sv. Petra už bola svedkom mnohých udalostí. Ktovie, či videla už aj slovenský kroj. Po našej návšteve určite J. Zástupcovia DN si mohli za doprovodu pátra Luciána, predstaveného vatikánskych spovedníkov, pozrieť samotný Chrám i vystúpiť na kupolu. Na eRko mysleli v modlitbách i pri hrobe sv. Jána XXIII., patróna ročnej témy Dobrodružstvo pokoja.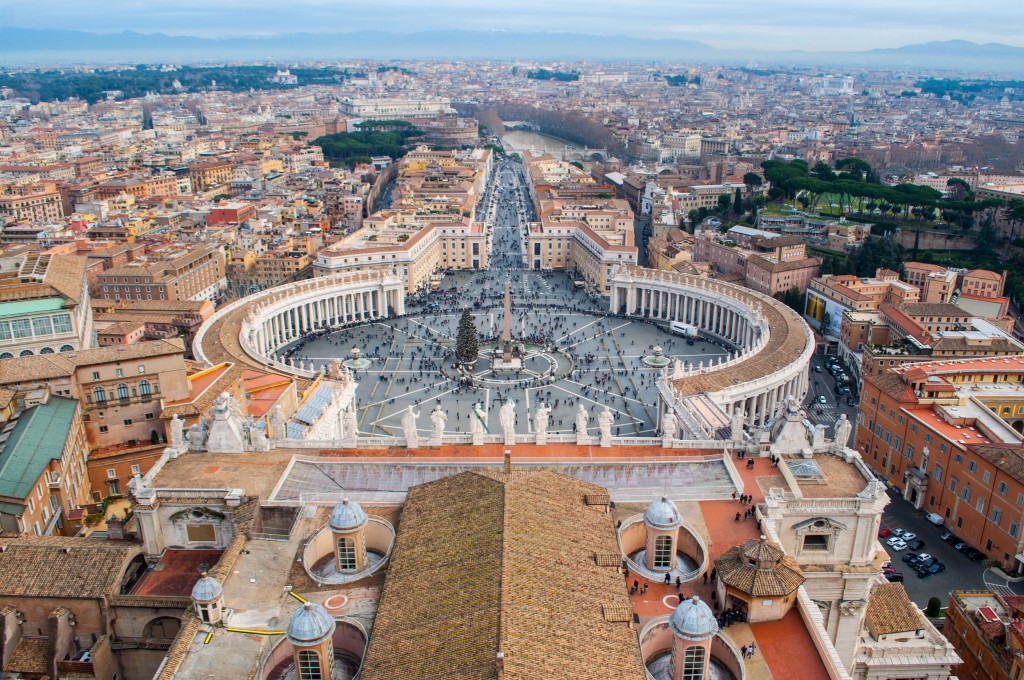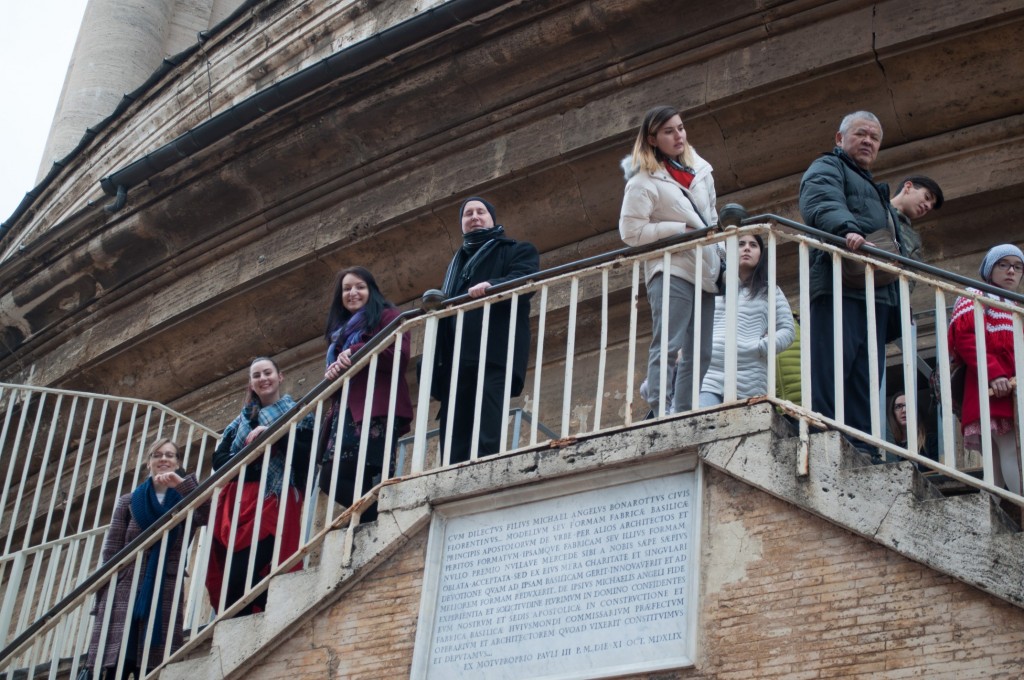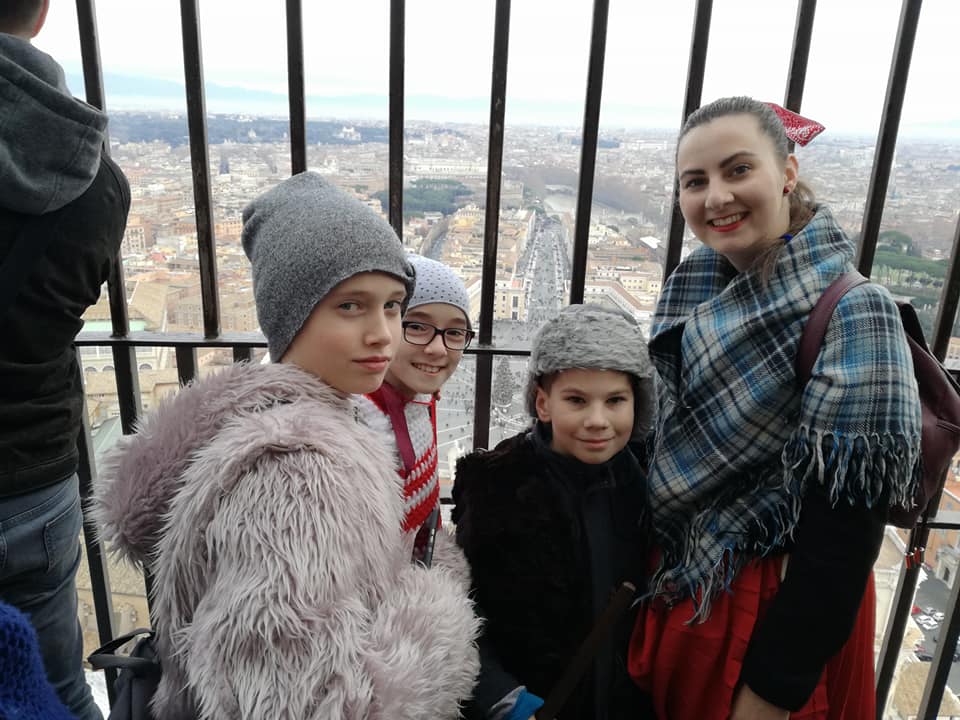 Po chutnom obede už nedočkaví koledníci zvonili pri dverách výnimočného človeka - o. kardinála Jozefa Tomka, ktorému tiež doniesli slovenské vinše.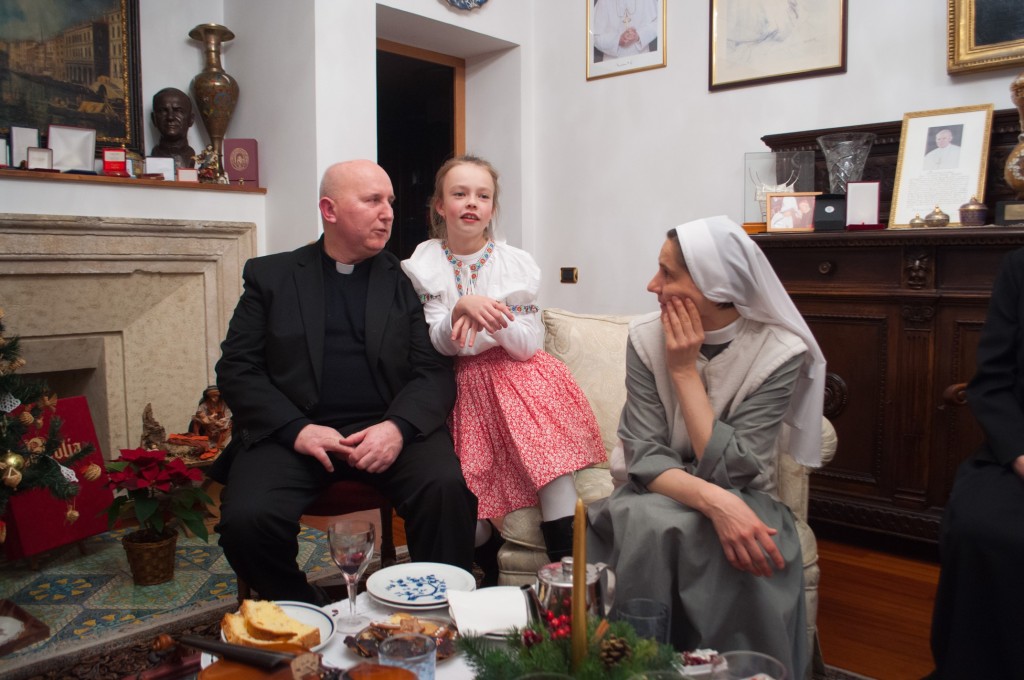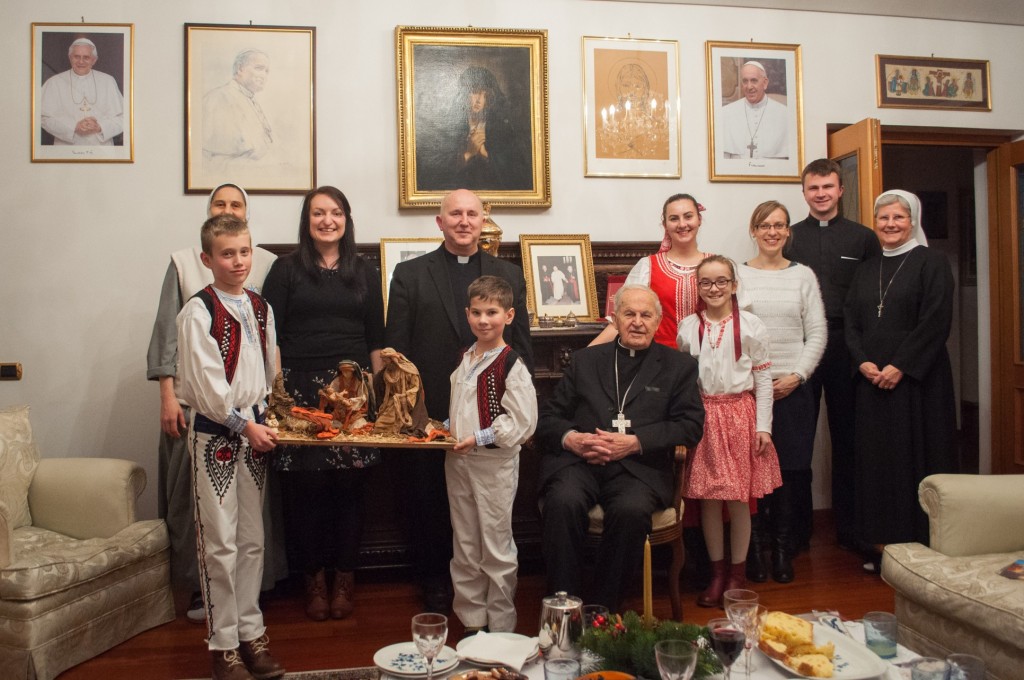 Tretím sobotňajším stretnutím bola návšteva švajčiarskej gardy. Správu o narodení Ježiša okrem našich doniesli i koledníci z Nemecka, Rakúska, Južného Tirolska, Švajčiarska, Maďarska a Rumunska.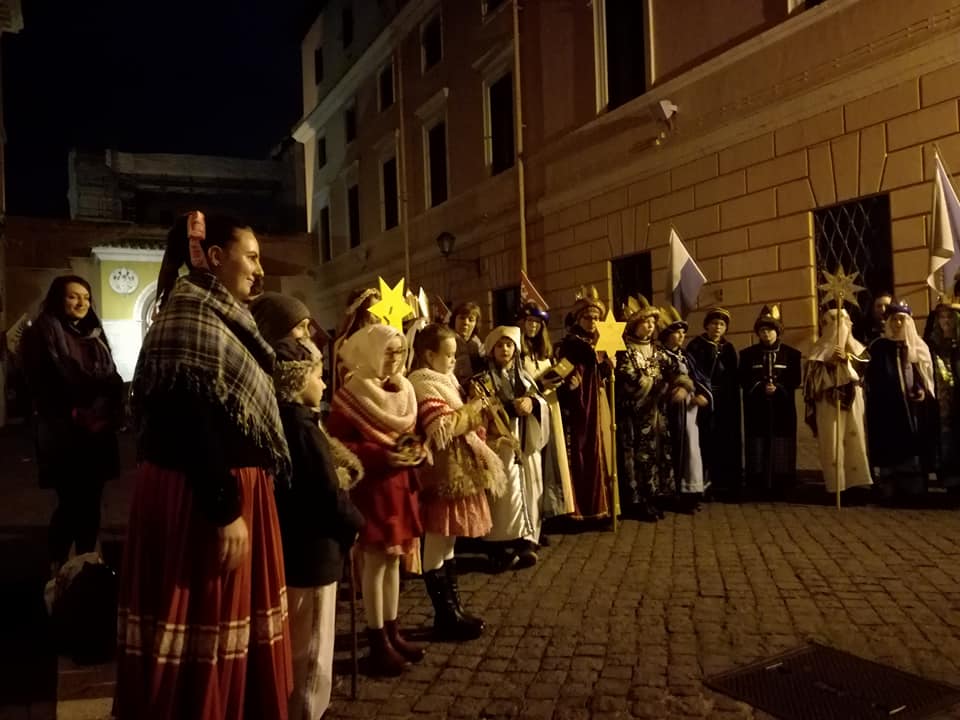 Nedeľnú sv. omšu slovenská skupinka slávila ako "doma", teda v Pápežskom slovenskom kolégiu sv. Cyrila a Metoda. Radosť z kolied mali aj miestni rímski obyvatelia, ktorí tiež prišli na sv. omšu. Nechýbalo ani vrúcne prijatie rodákov a spoločný obed.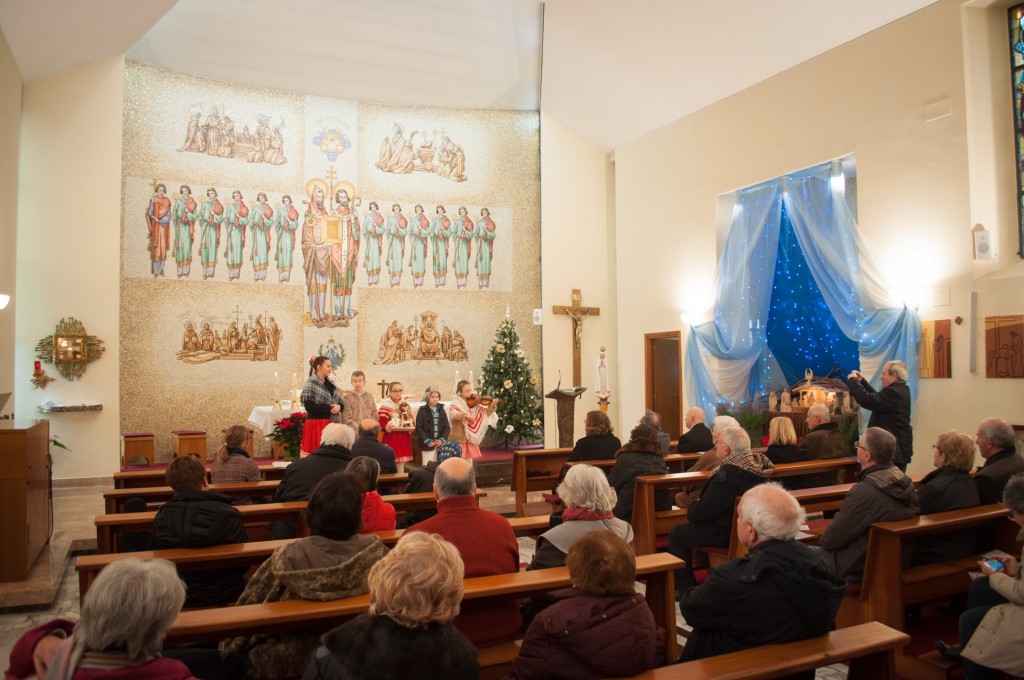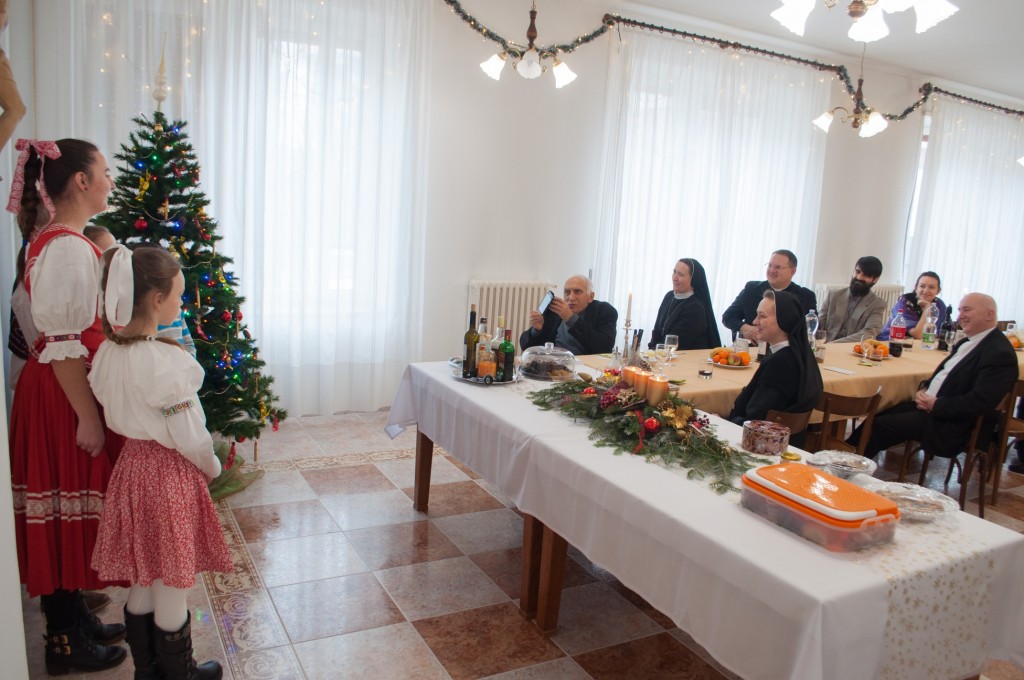 Nový rok koledníci očakávali spolu s ostatnými európskymi koledníkmi neďaleko Vatikánu.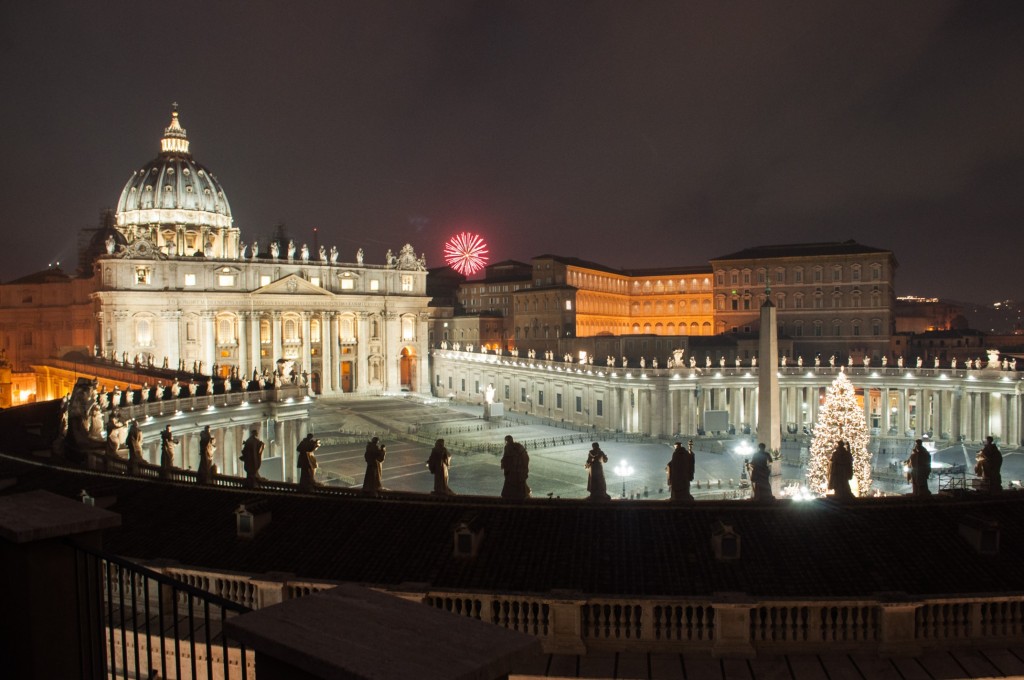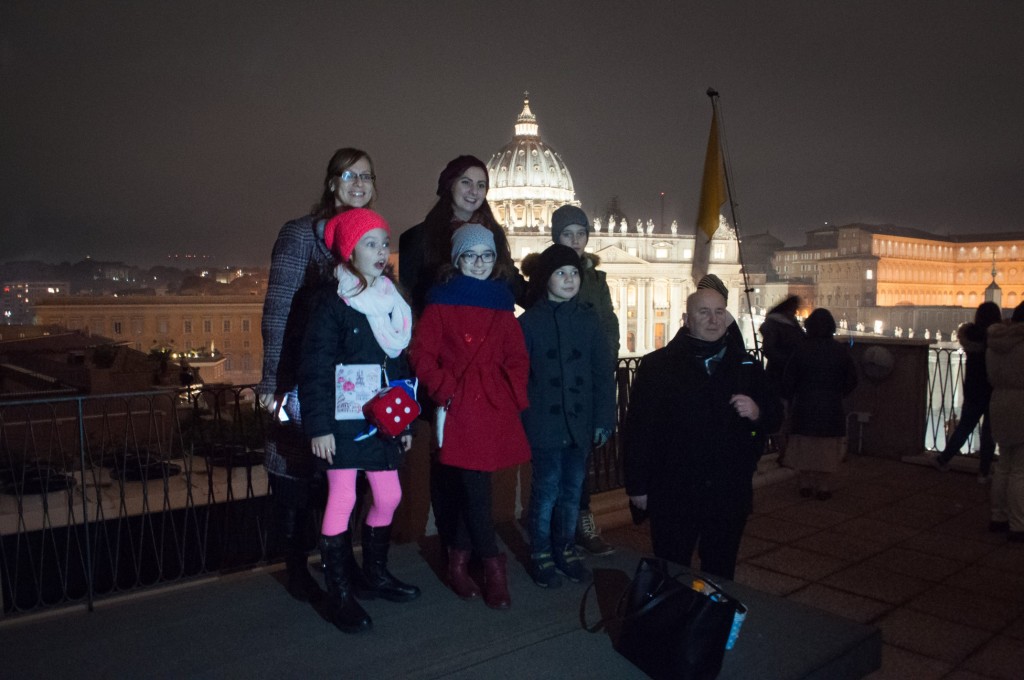 Vyvrcholením cesty do Ríma bolo slávenie Novoročnej sv. omše so Svätým Otcom Františkom. Úplne blízko oltára tak koledníci mohli vyprosovať požehnanie pre všetkých hlásateľov radostnej zvesti a ďakovať za všetky milosti, ktorými nás Boh obdarováva cez koledovanie.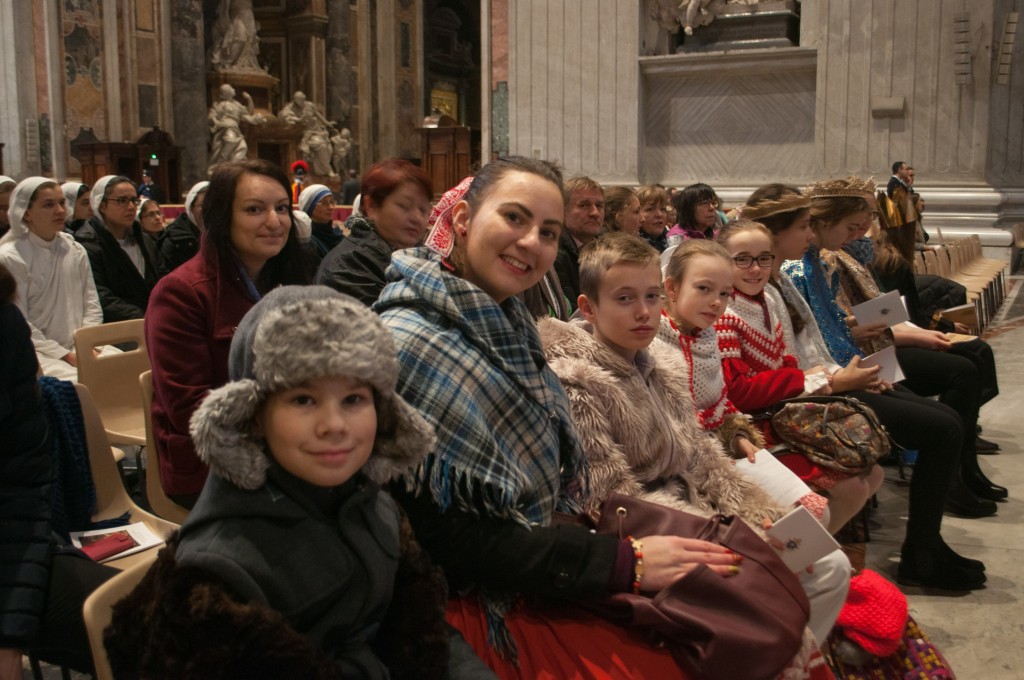 Plní dojmov z predošlých dní sa s nimi zástupcovia Dobrej noviny podelili aj s poslucháčmi Vatikánskeho rozhlasu.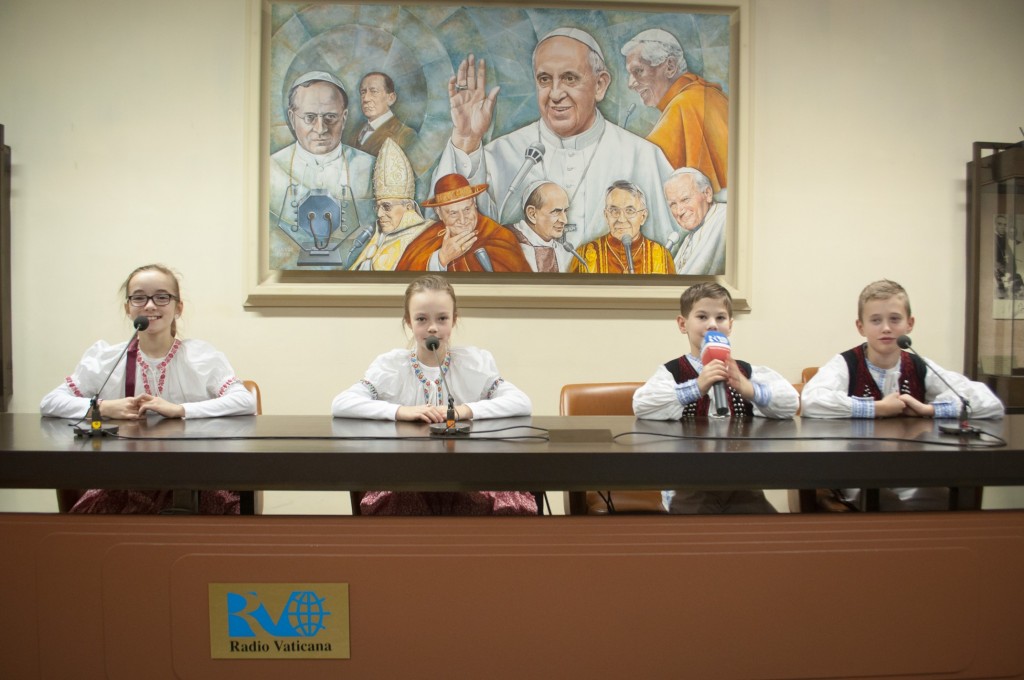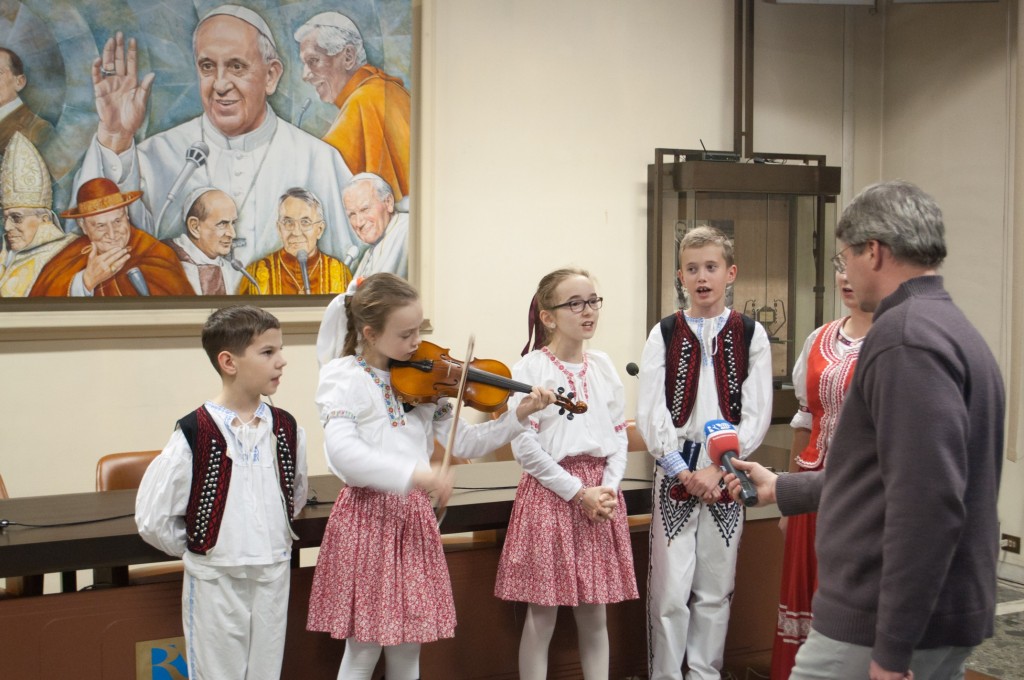 Po poslednej noci v Ríme, pokojnej ceste a sprevádzaní mnohými modlitbami, večer, 2.1.2018, posádka dorazila do Bratislavy. Čakala ich ešte síce cesta domov na Východ, no pri spomienkach na všetky požehnané chvíle rýchlo ubehla i tá.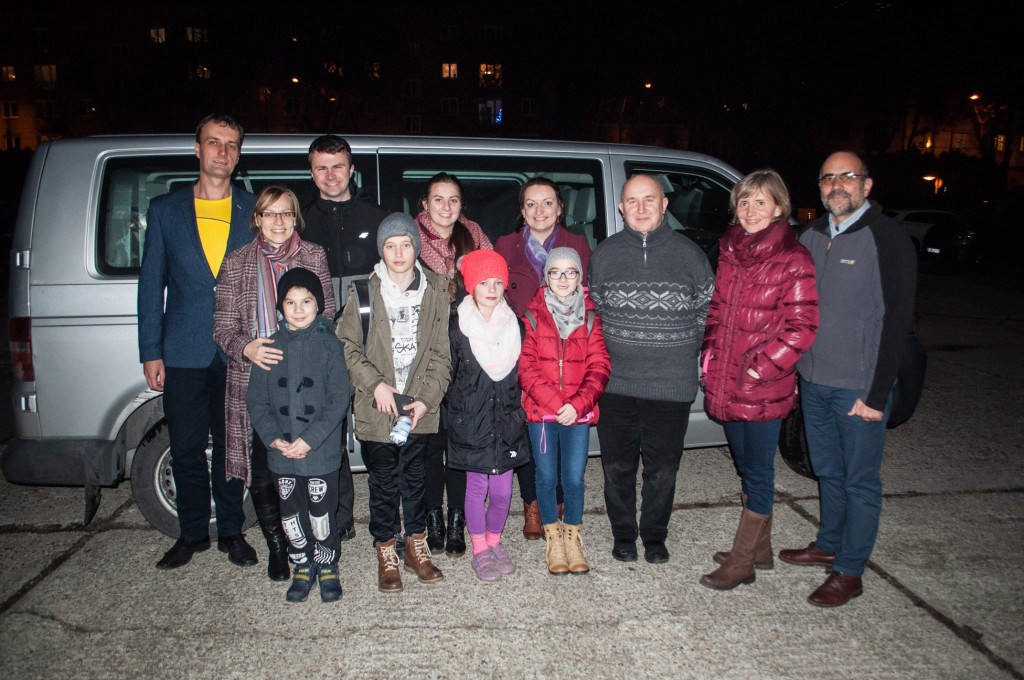 Text: Lucia Molnárová, Foto: Michal Martinka